Phonics at Shade
We use the Twinkl Phonics Programme. This is a synthetic phonics programme that enables children to make connections between the phonemes they hear and the graphemes that represent them.
Daily phonics sessions are introduced in Nursery, with a focus on listening games and distinguishing between sounds; this is Level 1. We understand that these skills are vital for developing children's abilities to listen to, make, explore and talk about sounds throughout every level of phonics.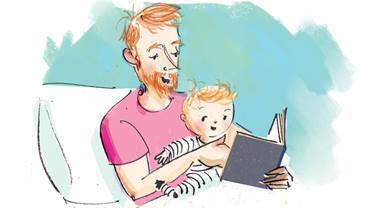 Twinkl Phonics introduces phonemes and graphemes in six levels. Level 1 focuses on tuning into sounds, listening and remembering sounds, and talking about sounds. Children are then introduced to phonemes and graphemes through the remaining five levels. Level 1 is constantly reinforced throughout the phonic programme.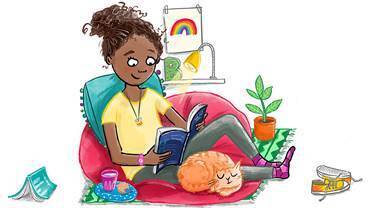 Level 2, 3 and 4 phonemes are taught in Reception. At Shade, we ensure we use the correct pronunciation of phonemes so that children can more easily blend to read words (watch the Pure Sounds video https://www.youtube.com/watch?v=UCI2mu7URBc ). Level 4 of phonics teaches children to blend two or three adjacent consonants at the beginning, middle and end of words whilst consolidating the Level 3 sounds taught previously. Examples of adjacent consonants are: st, nd, pl, fr, str, scr, nch.
Level 5 is taught throughout Year 1. Level 5 phonics broadens children's knowledge of graphemes and phonemes for use in reading and spelling. They will learn new graphemes and alternative pronunciations for these and graphemes they already know, where relevant.
Level 6 is taught i in Year 2. At Level 6, many children will be reading longer and less familiar texts independently and with increasing fluency. Hopefully at this point there will be a shift from learning to read to reading to learn and children will be confident to read for information and for pleasure.
Through phonics teaching we introduce high-frequency and irregular 'tricky' words. Some of these are decodable but others do not follow regular spelling patterns and just have to be learnt and remembered. Some of these may overlap with common exception words which are also taught in Year 1 and Year 2 and are assessed for both reading and writing at formal assessment points.
As children develop their knowledge of sounds, they can apply their decoding skills to any unfamiliar word, whether it is real or nonsense. Children practise their decoding skills by sounding out the letters in 'alien words/nonsense words'. This gives children the opportunity to use their grapheme-phoneme knowledge, as they are unable to rely on existing knowledge of real words.
At Shade, we believe that children are never too young to be introduced to technical language, as long it is properly explained and modelled by those teaching phonics sessions. Children are encouraged to use the correct terminology when discussing phonics.
Key vocabulary/technical language used through the teaching of phonics includes:
It is our aim that all children should use phonics as their primary strategy for decoding words to enable them to read. This, along with other strategies, gives children a strong foundation to develop a lifelong love of reading.
Knowlwood Road, Todmorden, Lancashire OL14 7PD
01706 812913
admin@shade.calderdale.sch.uk