Swimming
Swimming at Shade Pool
We are one of a very small number of primary schools to have their own swimming pool on site. The pool was built as part of the original building, which opened in 1904. Generations of children have learnt to swim in our pool.

The pool measures 12m x 5m and varies in depth from 1m to 1.4m.
Swimming Sessions
Our swimming teacher, Natalie Clarkson, organises the swimming timetable and lessons. During the school day the pool is open for Parent and Toddler, adults only, and school swimming lessons.
After-School swimming lessons are also available.
Prices as below:
After-School lessons are £4.50 per lesson (from w/c Monday 17th April 2023 this will be increased to £5)
Parent and Toddler classes are £4 per lesson (from w/c Monday 17th April 2023 this will be increased to £5)
Adults swimming classes are £3 per session (from w/c Monday 17th April 2023 this will be increased to £4)
All lessons need to be booked and paid for in advance for the term.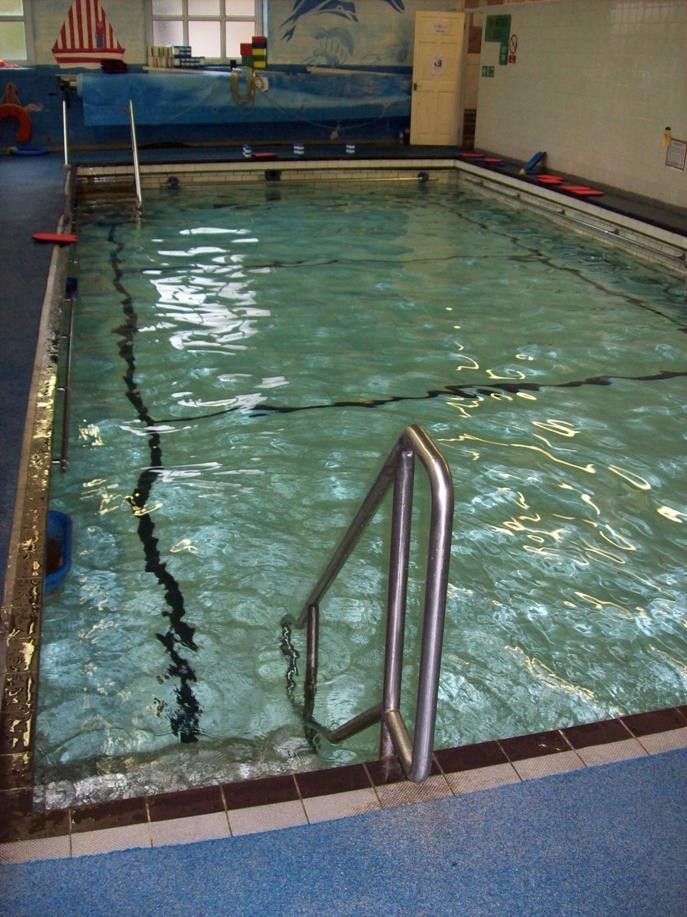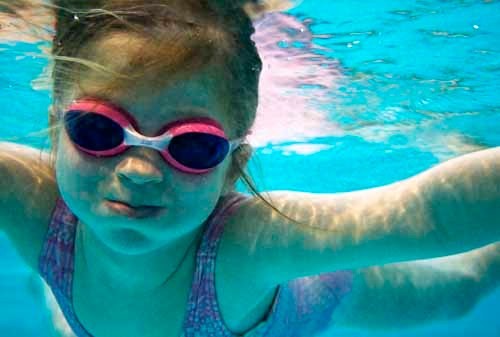 How do I book a swimming session?
Natalie Clarkson, our swimming teacher, is usually teaching in the pool but can be contacted on 07763 093386 on Thursdays between 09.45am and 12 noon. If you are unable to ring between these times you can text or leave a message anytime on this number and Natalie will get back to you as soon as she can.
Messages can be left for her via the School Office on 01706 812913.
Guidance for Parents for Swimming at Shade
Procedures Updated September2020
Do not come to the facility if you are showing any symptoms of Covid-19 (temperature, cough, difficulty breathing, or anosmia e.g. loss of taste or smell).

Use the hand sanitiser provided before entering the pool building. (hand sanitiser situated at the entrance of the school yard from the car park)

Use the blue over shoes provided to cover outdoor footwear or bring suitable indoor footwear with you i:e flipflops.

Whilst in the pool hall please wear a face mask.

To reduce time spent in changing areas please arrive with your child/children ready to swim.

Use the disinfectant spray available to sanitise the area of the changing room your child/children will be using to change Pre and post swim.

Your child/children must shower before the swimming lesson begins (preferable at home before arriving at the pool)

Please bring your own goggles and swim wear/towels (you can no longer borrow these items) ensuring they are identifiable as yours before you arrive.

Please adhere to social distancing rules as much as possible whilst in the pool hall.

Only one parent/guardian to attend lessons with your child/children.

During lesson time please wait outside if you are happy to do so. (there is limited seating in the pool hall)

Spend as little time as possible in the changing rooms, whilst maintaining safe levels of distance.

Once your child/children's lesson has finished, leave the venue as soon as you can taking all your possessions with you. No showering after lessons have finished.
Parent and Toddler Classes are on every Tuesday, Wednesday and Thursday between the times shown.
Tuesday Morning - 9am-10am
Wednesday Lunchtime - 11.45am-12.45pm
Thursday Afternoon - 12pm-1pm
After School Lessons are on every evening except Tuesdays between the times shown below.
Monday - 4pm-6.30pm
Wednesday - 4pm-6.30pm
Thursday - 4.15pm-6.45pm
Friday - 4pm-5.30pm
Adult Swimming
Tuesday - 10am-11am
Swimming for Shade Pupils
At Shade Primary School the children have their first taster swimming lessons during the Summer term when they are in Year 1. Half of the class at a time will have 5 or 6 lessons so that they can get used to the water and the routines of the lesson. In year 2 and year 3 the children will swim every week. In year 4 the children swim for 2 terms. Any children who have not achieved the minimum expectation of swimming 25 metres will continue to swim weekly until this is achieved when they are in year 5 and year 6.
| | |
| --- | --- |
| | |
| Miss Natalie Clarkson teaches swimming at Shade Pool. She is an ASA qualified teacher and NPLQ Lifeguard. | Mr Tony Thomas has taught swimming at Shade Pool for 11 years. He is an ASA qualified teacher and he attends monthly lifeguard training. |
Knowlwood Road, Todmorden, Lancashire OL14 7PD
01706 812913
admin@shade.calderdale.sch.uk