Hello everyone. A rather sombre end to our half term, following the events in Manchester. Teachers gave our children the opportunity to talk about what had happened and we shared in the 1 minute silence yesterday.
As you can see below our children are our future and you can be very proud of yours. Our school Improvement partner supported a group of Y5 to carry out a 'Pupil Enquiry' into how well children learn at Shade and they did a remarkable job.
'Through the eyes of a child'
The pupil representatives met with the Consultant at the start of the school day to consider the focus for the enquiry, and agree the protocols for the investigation. In addition, the group reviewed three videos of 'real' classrooms- one lesson set in Key Stage 2 and the other two in Key Stage 1. Children were able to provide their opinions about what they had seen, this supporting them in developing ideas for evidence gathering during their visits to classrooms. They also considered the type of questions they might ask pupils should there be opportunity to interact with the children during their lessons.
The group decided how to pursue this investigation when visiting each classroom. It was agreed that they would record their findings under the following headings:
What I can see
What I can hear
What I think/feel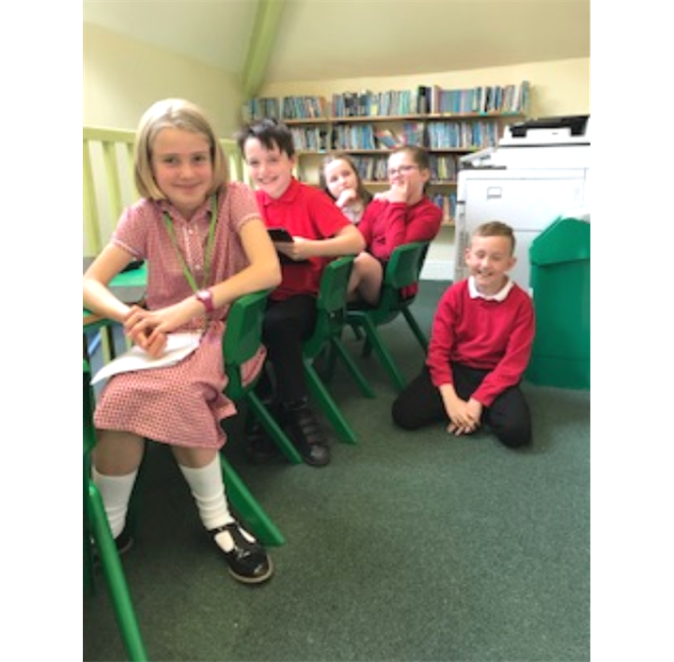 The Royal Society Yong People's Book Prize 2016
Our panel of Key Stage 2 children met at lunchtimes to select their favourite book about science and technology. We submitted a video of our thoughts and judgements.
Now that the RS have seen all the videos from the schools, they have announced the overall winner. We're very proud to have been included in the Royal Society's own video announcing the over-all winner!
Click here to see the RS video on YouTube and discover which book has won the prize!