New Class Facebook Groups
New Class Facebook Groups
30 March 2020 (by Justine Sutcliffe (justine))
An invitation to join our school community online.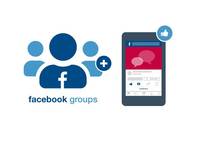 We now have a private, closed Facebook group for each of our classes. This is a place to keep in contact - to share what you're up to whilst school is restricted and to ask for guidance.
We hope the groups will offer a way of keeping in touch with our school-gate community of other parents/carers as well as your child's classteacher.
All groups are administrated by Miss McCracken and Mrs Sutcliffe to make them a safe space for families*. PLEASE answer the questions and agree to the rules as we will not accept you to the groups if you haven't.
Miss McCracken launched the groups a few days ago and some families are already making use of them - so come and join us!
Search for your child's class group by their Leavers' year, answer 2 simple questions and agree to the rules and we'll see you there...
Year 6 - Shade Leavers 2020
Year 5 - Shade Leavers 2021
Year 4 - Shade Leavers 2022
Year 3 - Shade Leavers 2023
Year 2 - Shade Leavers 2024
Year 1 - Shade Leavers 2025
Year R - Shade Leavers 2026
Year N - Shade Leavers 2027 & 2028
*We encourage you to show your child the posts in their class group but we will not accept children as members of the groups.