School Street Survey
School Street Survey
16 November 2020 (by Justine Sutcliffe (justine))
Calderdale have asked us to distribute this link to a short survey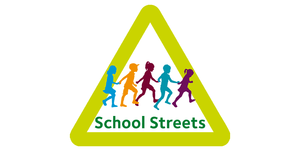 Dear Resident / Parent,
Calderdale Council Transportation team and Active Calderdale have been working with schools to help pupils, parents and staff safely return to school. There are currently 12 Calderdale schools which have School Streets in place, restricting the traffic at school drop-off and pick-up times with the aim of creating safer spaces for all.
Residents who live on a street that is directly affected by these closures can apply for a permit, which will allow them access to the street during the closure.
This work also supports the Council's Vision 2024 for Calderdale by aiming to tackle the climate emergency, improve air quality and become the most active borough in the North by 2024 through the Active Calderdale movement.
Can you please help us to understand and evaluate the School Streets interventions by completing this short survey?
Survey Link: https://wh.snapsurveys.com/s.asp?k=160466850928
Short URL: https://rb.gy/b5mt8r
The information you provide us with will not be utilised for any other purposes.
For further information please contact schoolstreets@calderdale.gov.uk