School Book Fair
School Book Fair
9 November 2020 (by Justine Sutcliffe (justine))
It's that time of year again. See below for a letter from Dr Ovenden explaining how to support our Book Fair this year.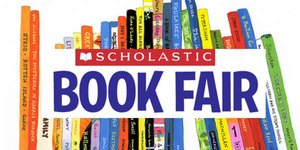 Monday 9 November 2020
Dear parents and carers
From today for two weeks we have the Scholastic book fair in school. As a result of Covid-19, it will run differently this year.
Each class will be able to look at the display copies and make a note of their favourites. Below you will find a link to the catalogue and our school's ID number so that you can order the books and pay by phone. These books will then be delivered to school in two weeks' time when the display copies are collected.
The school receives free book credits when you order using our school ID. So your purchases help us to keep the books in school up-to-date and exciting!
Many thanks for your support.
Dr Ovenden
Shade School ID 12310553
https://d3ddkgxe55ca6c.cloudfront.net/assets/t1601892454/a/d6/2a/sbf-pre-browse-order-form-v7-1966840.pdf
https://bookfairs.scholastic.co.uk/phone-payment