Class Email Addresses
Class Email Addresses
11 May 2020 (by Justine Sutcliffe (justine))
A place to send WOW work!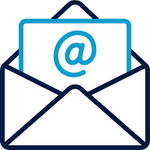 Hello,

We hope you are well. We've really enjoyed seeing some of your work on Twitter and in the Facebook groups and can see that there are pieces that you are particularly proud of. In response, we have opened class email addresses where you can occasionally send individual pieces of more detailed work that your child is desperate to show their teacher!
Do still keep tweeting and sharing on Facebook – this is just for that extra-special WOW work.
Your child's class email is listed on their class page on the website and you should receive a text from your teacher today.

Stay safe. We miss you all
From all of us at Shade