Every so often, the children will get a "Gig" icon where the Garage icon normally is. This is 100 mixed facts to check where they're at. If they do really well at this, they will automatically move to a new, appropriate level (they can jump many levels and it will depend on their errors as well as their correct answers).
___________________________________
The "Studio" - is designed as an opportunity for the children to challenge themselves at all the facts to 12 x 12. Whilst they aren't at school - this is how they improve their Rock Status.
Mrs Sutcliffe's Top Tip!
If your child is still learning their tables - let them use a multiplication square to complete the studio game - it's NOT cheating, it's practising! They will only ht the best speeds once they know at least half of the table facts by heart.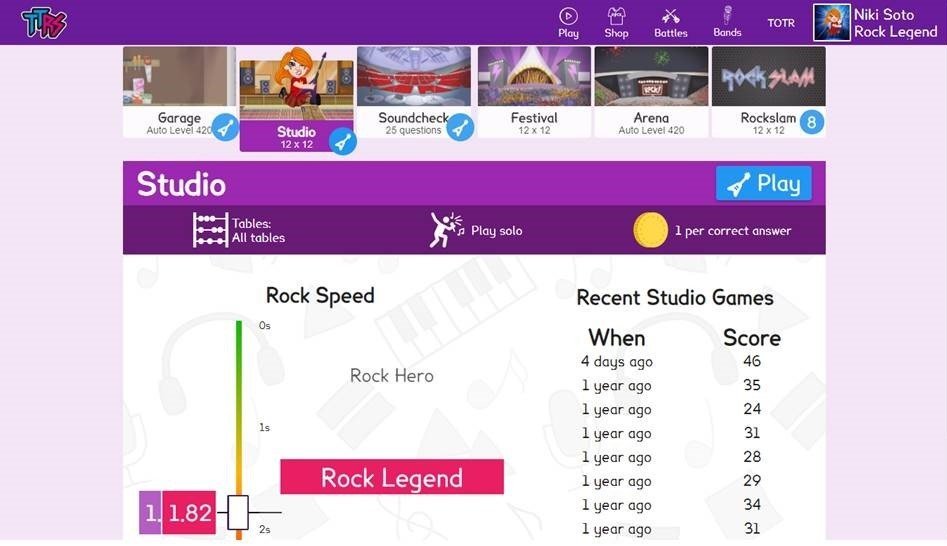 _____________________________________________
"Soundcheck" is TTRS's version of the Y4 government check-up - we don't use it in school, but if you want to investigate, it's 25 questions with 6 seconds to answer each one.
Here's a multiplication square if you want to print one off.