Year 5
| | | |
| --- | --- | --- |
| Mr Rolfe - Class Teacher | Mrs Heald - Teaching Assistant (am) | Mrs Barker - 1:1 Support |
Take a look at our long term planning to see what we will be getting up to in Year 5:
HOME LEARNING INFORMATION AND RESOURCES
As you will already be aware, Shade School will be closed from the 20th March until further notice. Children who were in school on 20th March will have received a Home Learning Pack. Below I have added some ideas and useful links to keep Year 5 busy! I will keep this updated and send texts out when I have done so. If you have any questions/queries then please either ring school or email Mrs Clarkson (head@shade.calderdale.sch.uk) and I will do my best to help.
Mr Rolfe
Mrs Heald and Mrs Barker
New Additions (week beginning 30th March)
https://www.youtube.com/user/ArtforKidsHub - This is the YouTube channel for the Directed Drawing we do once a week in school. Year 5 love them!
https://ttrockstars.com/ - PLEASE encourage children to work on their time tables. They are crucial in the Years 5 and 6 maths curriculum (if you have lost your child's login then please get in contact and I will send their details over as soon as I can)! -
https://www.purplemash.com/sch/shade - There are countless games and activities linked to all parts of the curriculum on here (if you have lost your child's login then please get in contact and I will send their details over as soon as I can).
https://www.robinhoodmat.co.uk/learning-projects/ - These are FANTASTIC home learning packs (the best I have seen!). They are split into weeks and have lots of maths/reading/writing activities and open ended projects for Year 5 to get their teeth stuck into.
https://classroomsecrets.co.uk/free-home-learning-packs/ - There are a range of home learning packs for free on Classroom Secrets. We use Classroom Secrets in our Maths lessons so children will be familiar with the format (printing may be required).
https://www.twinkl.co.uk/resources/keystage2-ks2/ks2-class-management/school-closure-home-learning-classroom-management-key-stage-2-year-3-4-5-6 - Twinkl has released a range of free resources to support with school closures (Twinkl is like a holy grail for teachers! I hope you find it as useful as we do. Some printing may be required)
https://www.youtube.com/user/thebodycoach1?safe=true - Joe Wicks is releasing daily PE lessons (30 minutes) every weekday at 9am. The link attached will take you to his YouTube channel.
Year 5 are an incredibly imaginative and creative class! This is the perfect chance for them to do projects about topics THEY want to do! Why not do a project all about Pokémon, Harry Potter or even swordfish? Any work that you or the children are proud of, email them in as I would love to see them!
Important Information:
Our library day is Thursday. During our library session, children can take books out of our well-stocked school library.
Children are given the opportunity to change their home reading books after lunchtime. The changing of these books will be monitored.
Children swim EVERY OTHER MONDAY and are either in Group 1 or Group 2 (spare letters with groupings on are in the classroom).
Children may bring age-appropriate reading books in form home to enjoy during Quiet Reading sessions.
Malham Residential! - 30th - 31st January 2020
Year 5 loved their overnight residential to Malham! We got chance to see Malham Cove, Gordale Scar and Janet's Foss. What a brilliant introduction to our Rivers topic!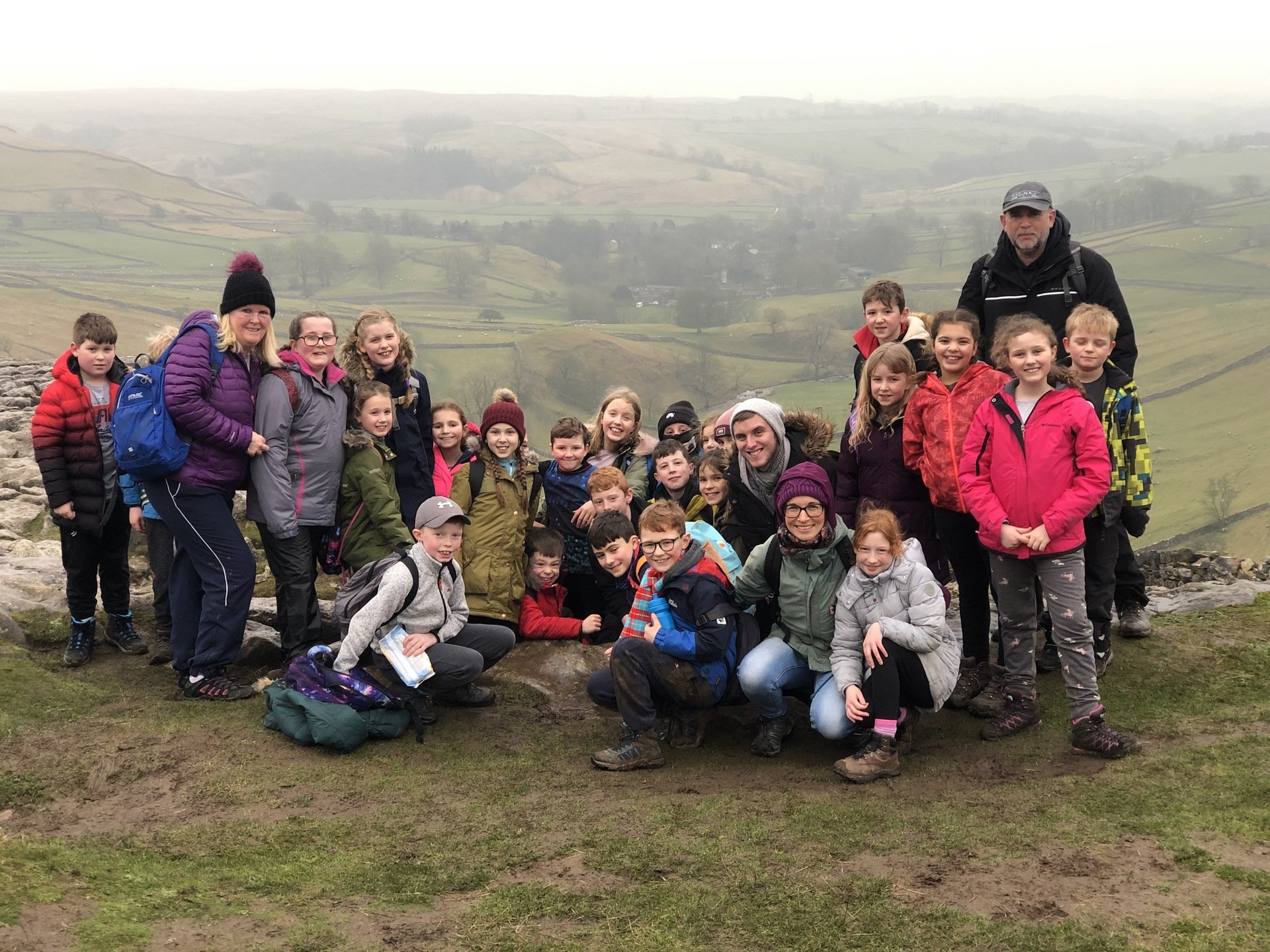 Halloween Disco - 26th October 2019
Year 5 had a spook-tacular time at the Halloween disco with the rest of KS2! They played party games, braved the Slime Room and danced the night away. Thankfully, Mr Rolfe captured some terrifying photos from the night.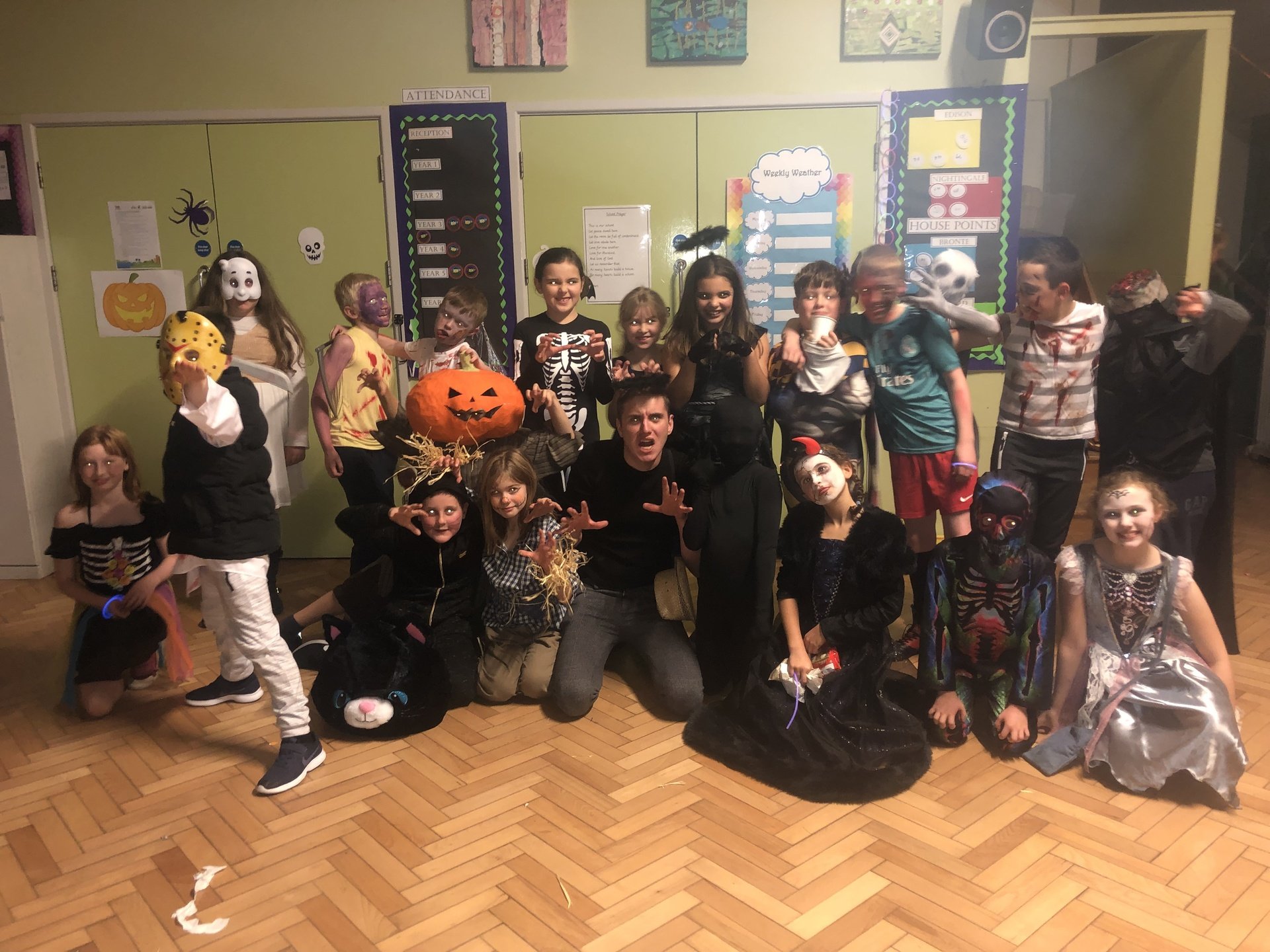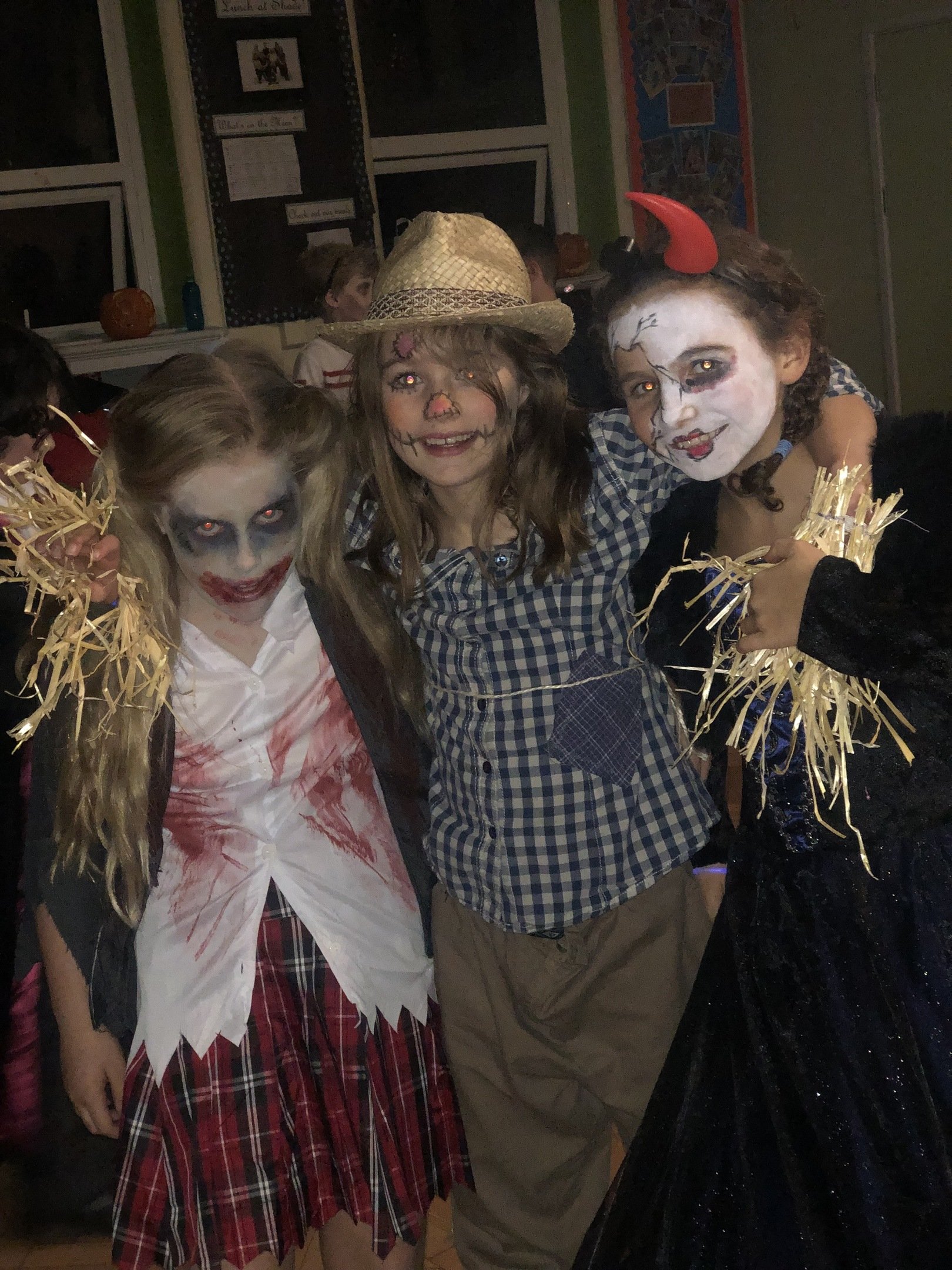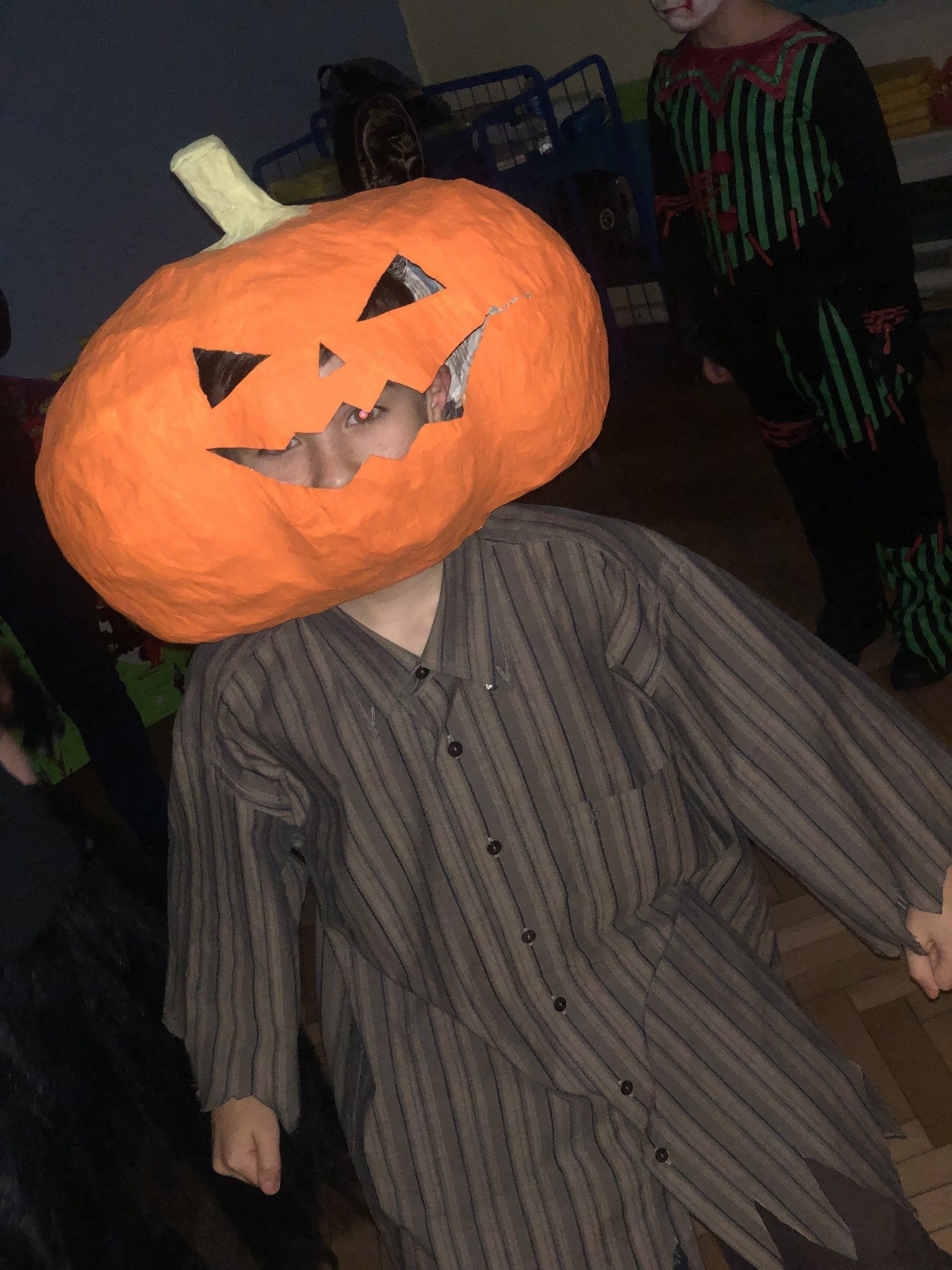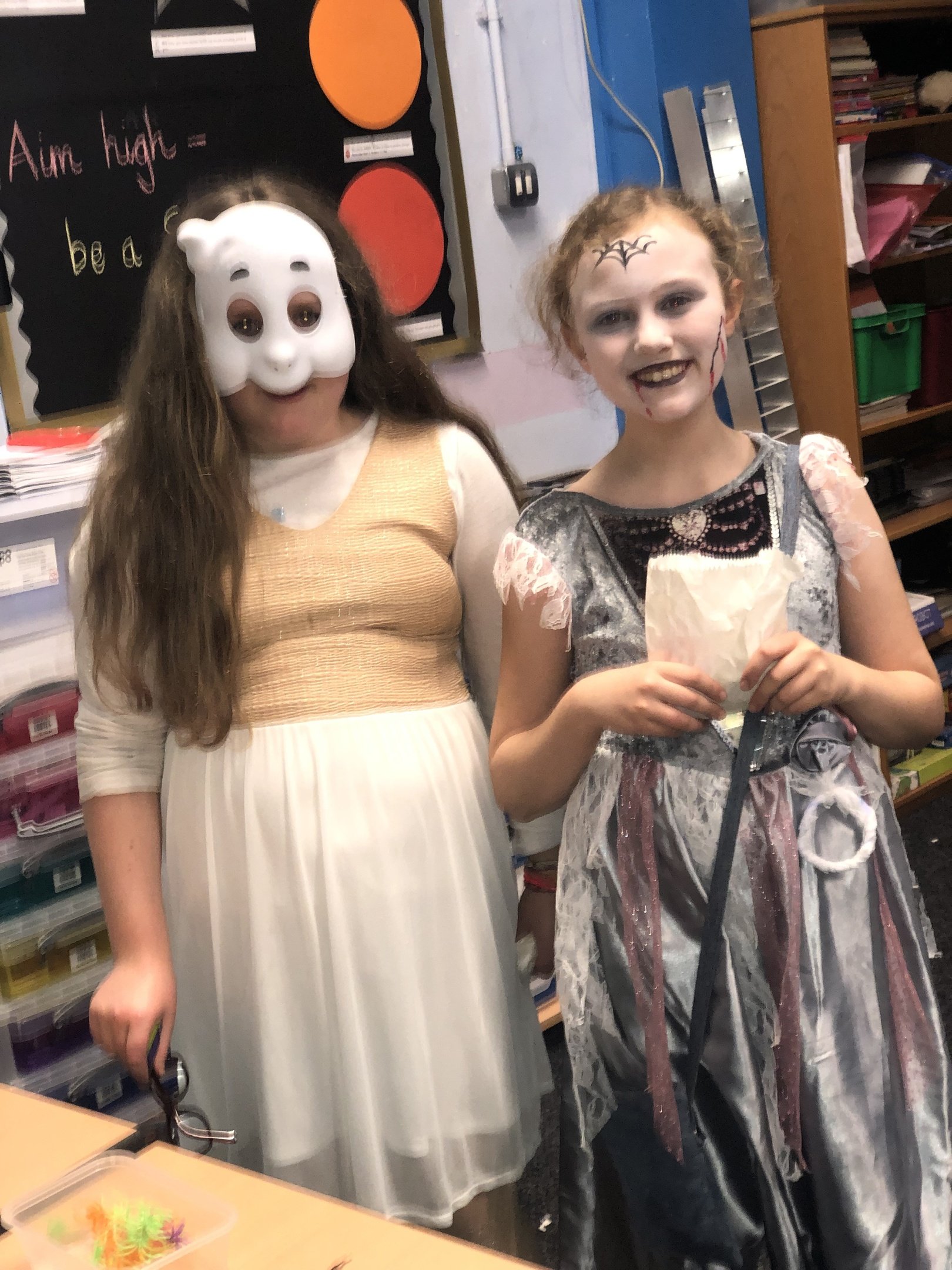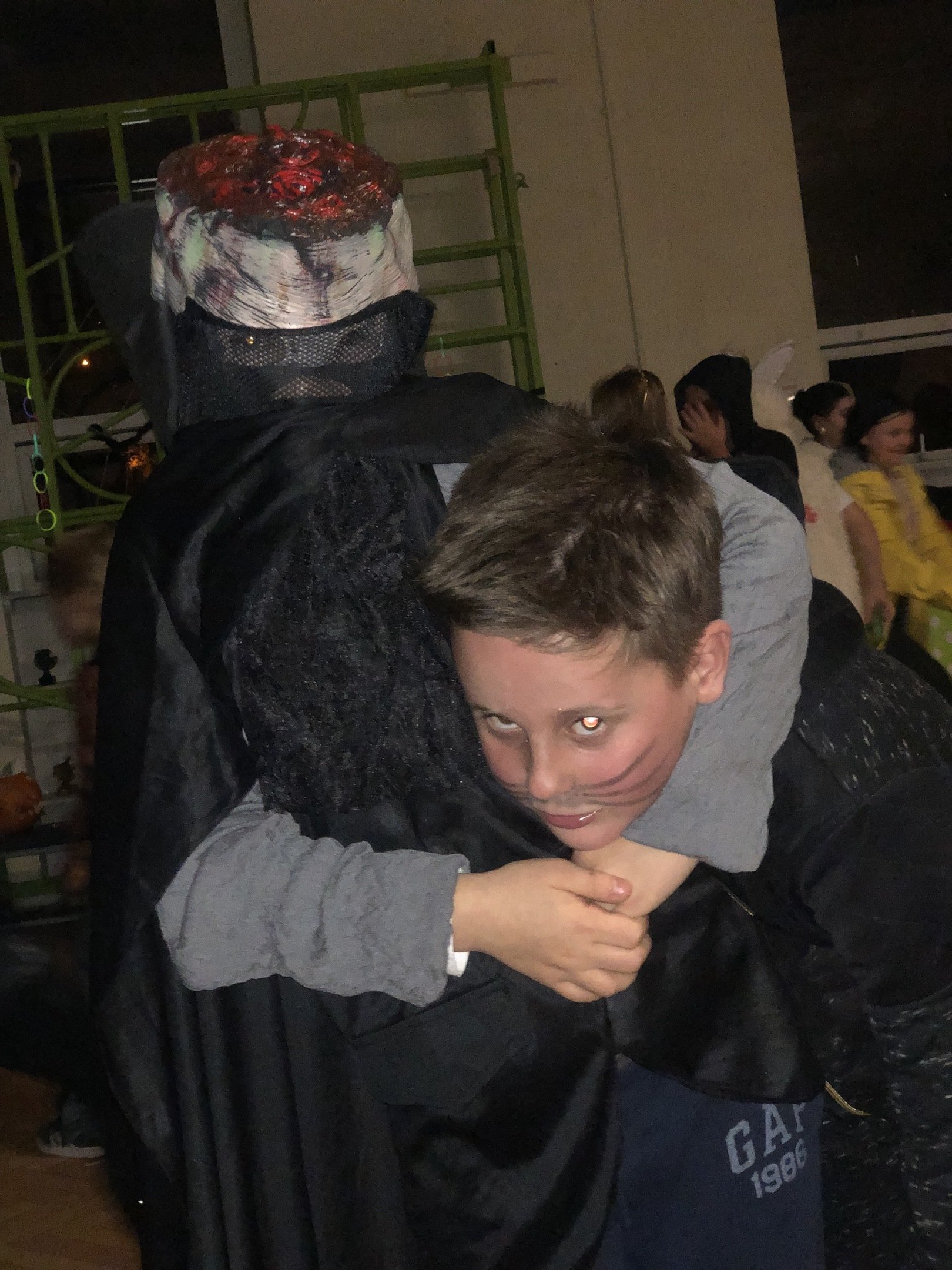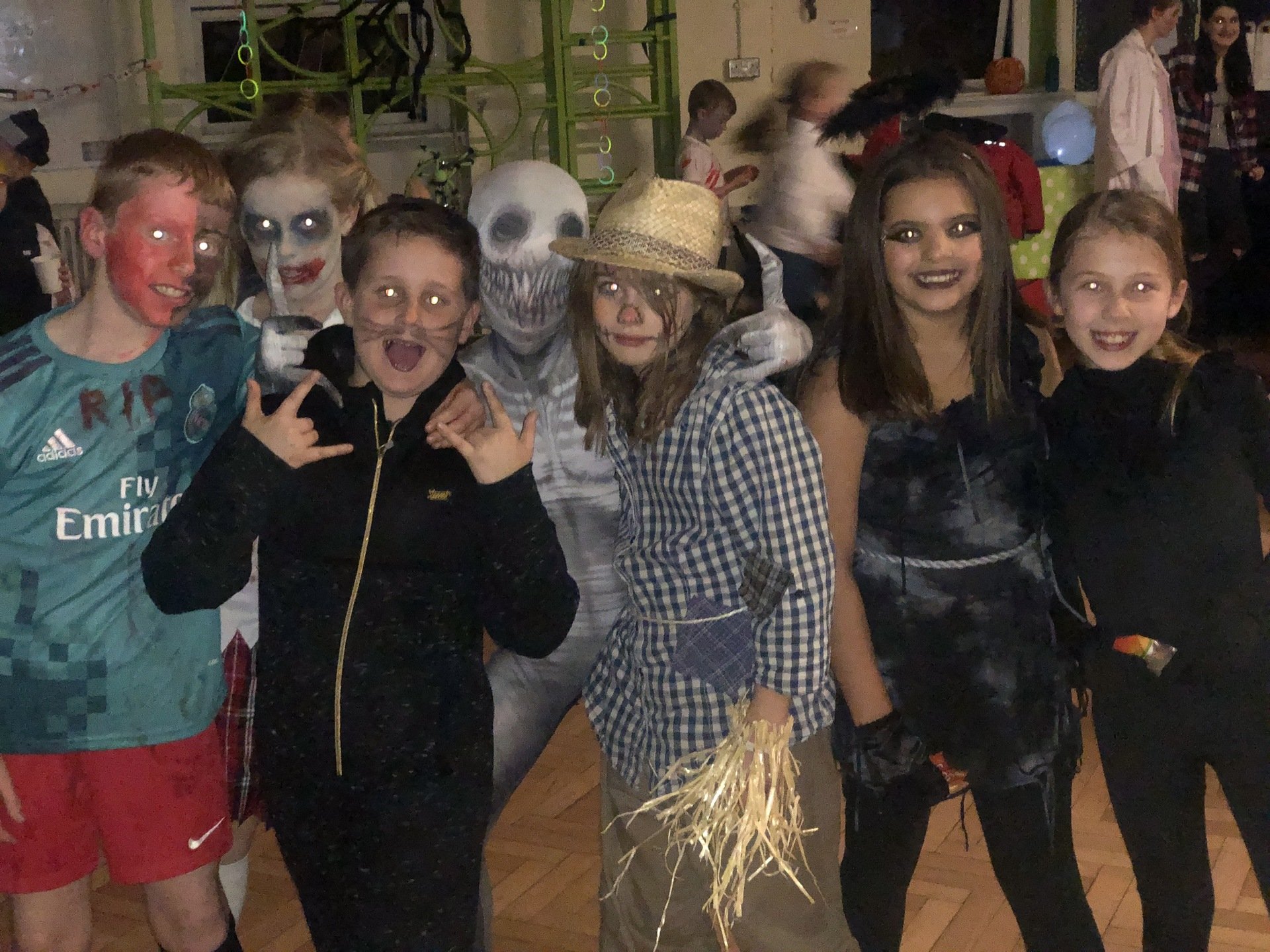 Science - Phases of the Moon
We are loving our first Science topic, Earth and Space. We have been looking at why the moon appears to change shape in the sky. We used Oreos to help us which turned out to be a very popular (and messy!) way of learning about the moon's phases.