Nursery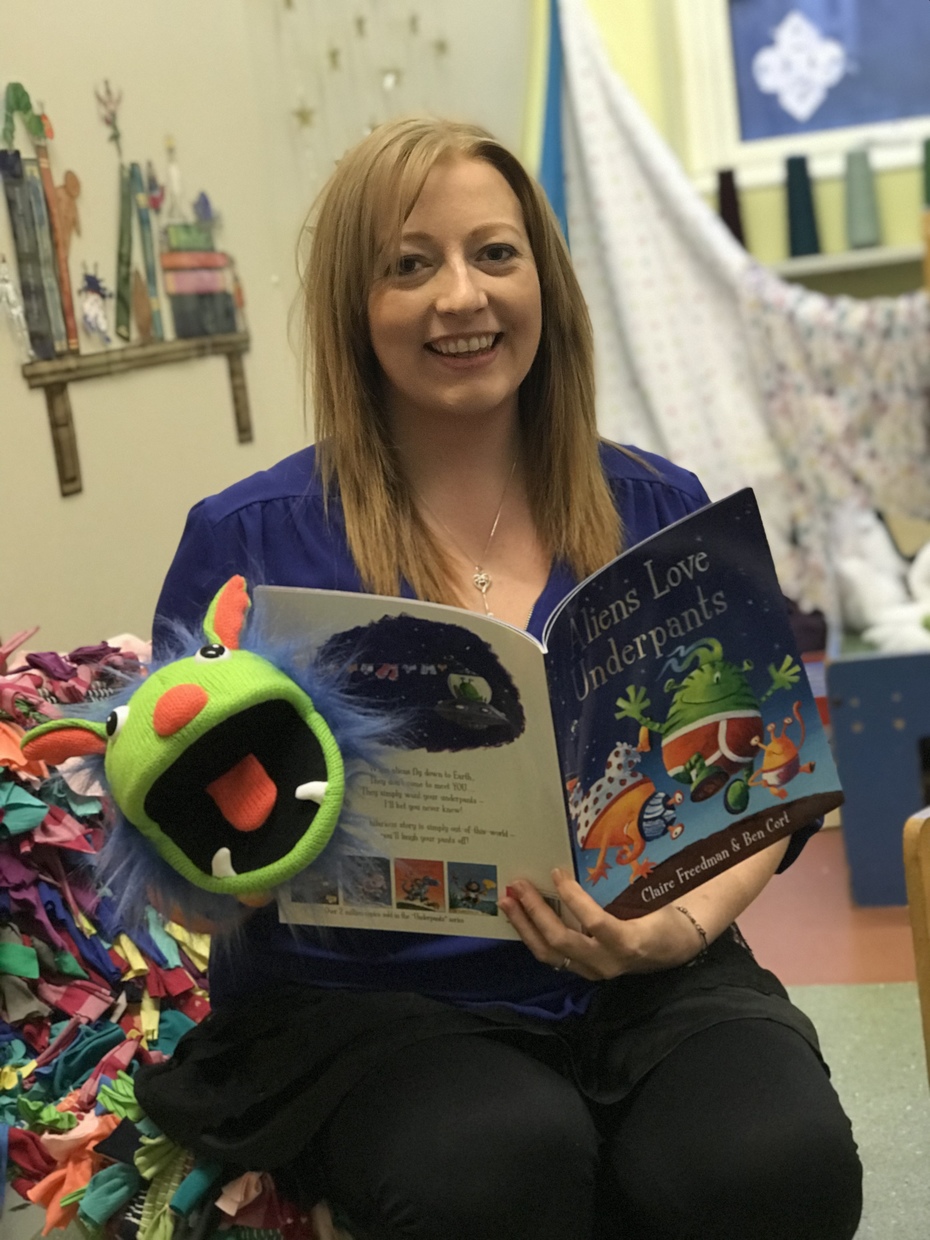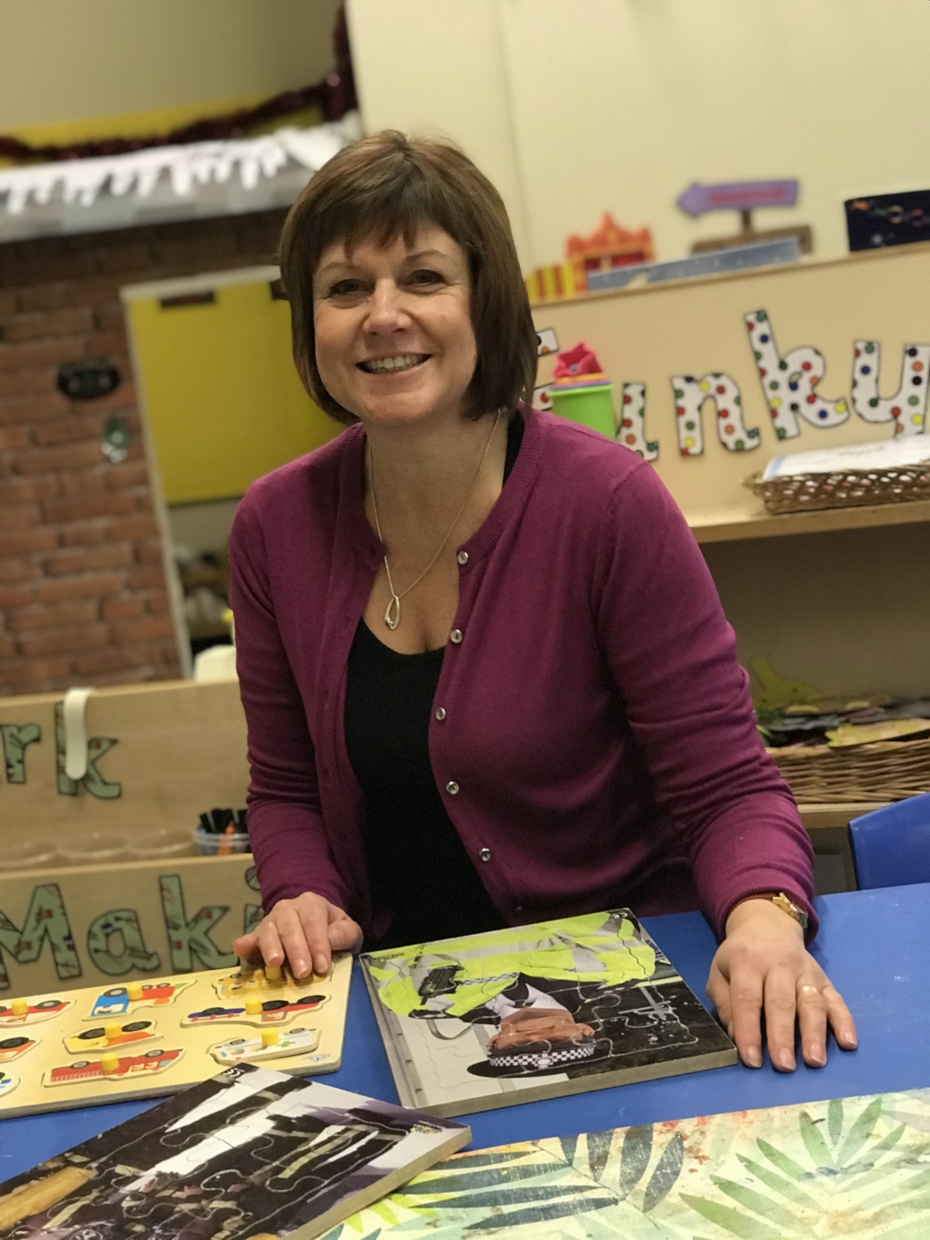 Jo Morris Gillian Greenwood
Nursery Class Teacher Nursery Nurse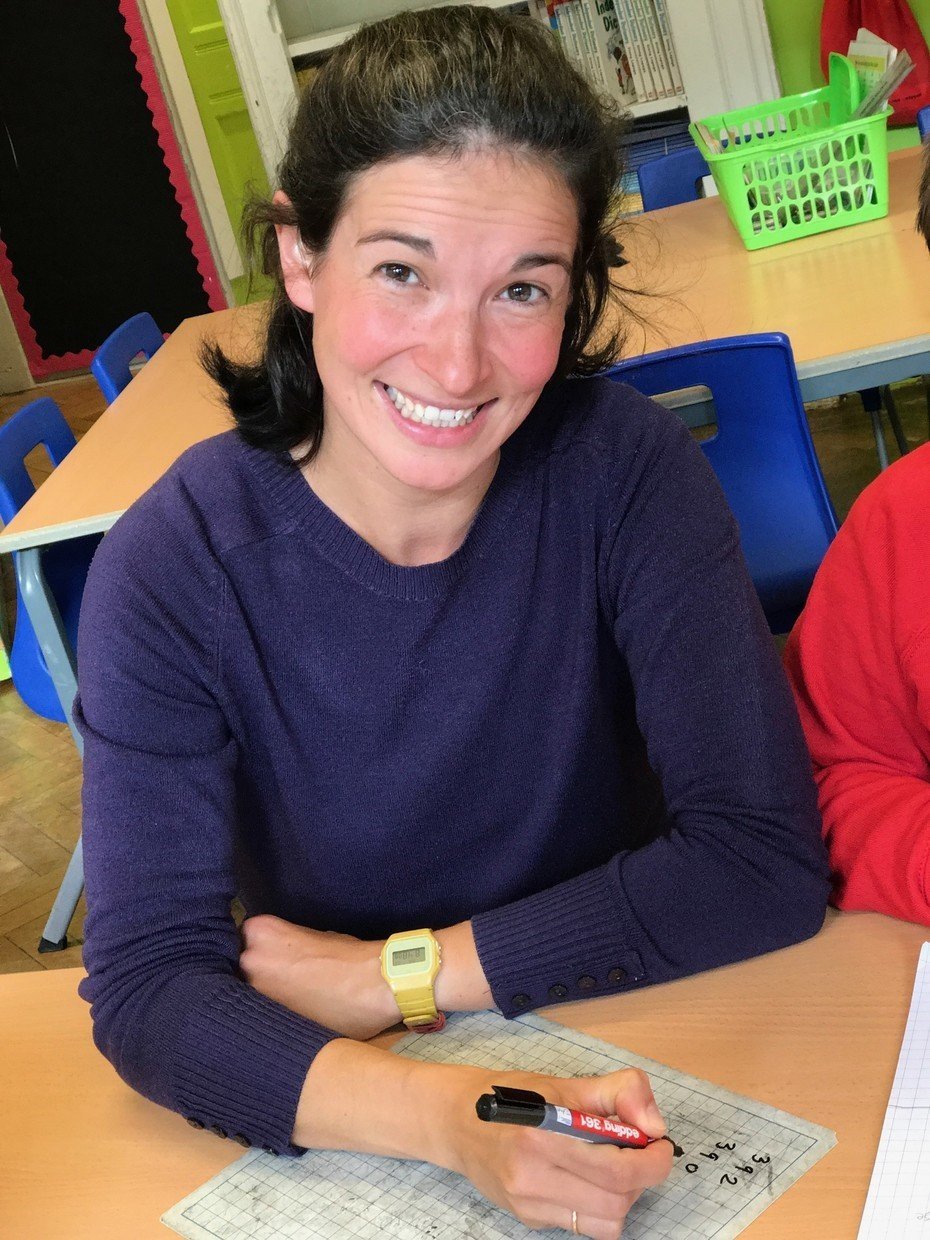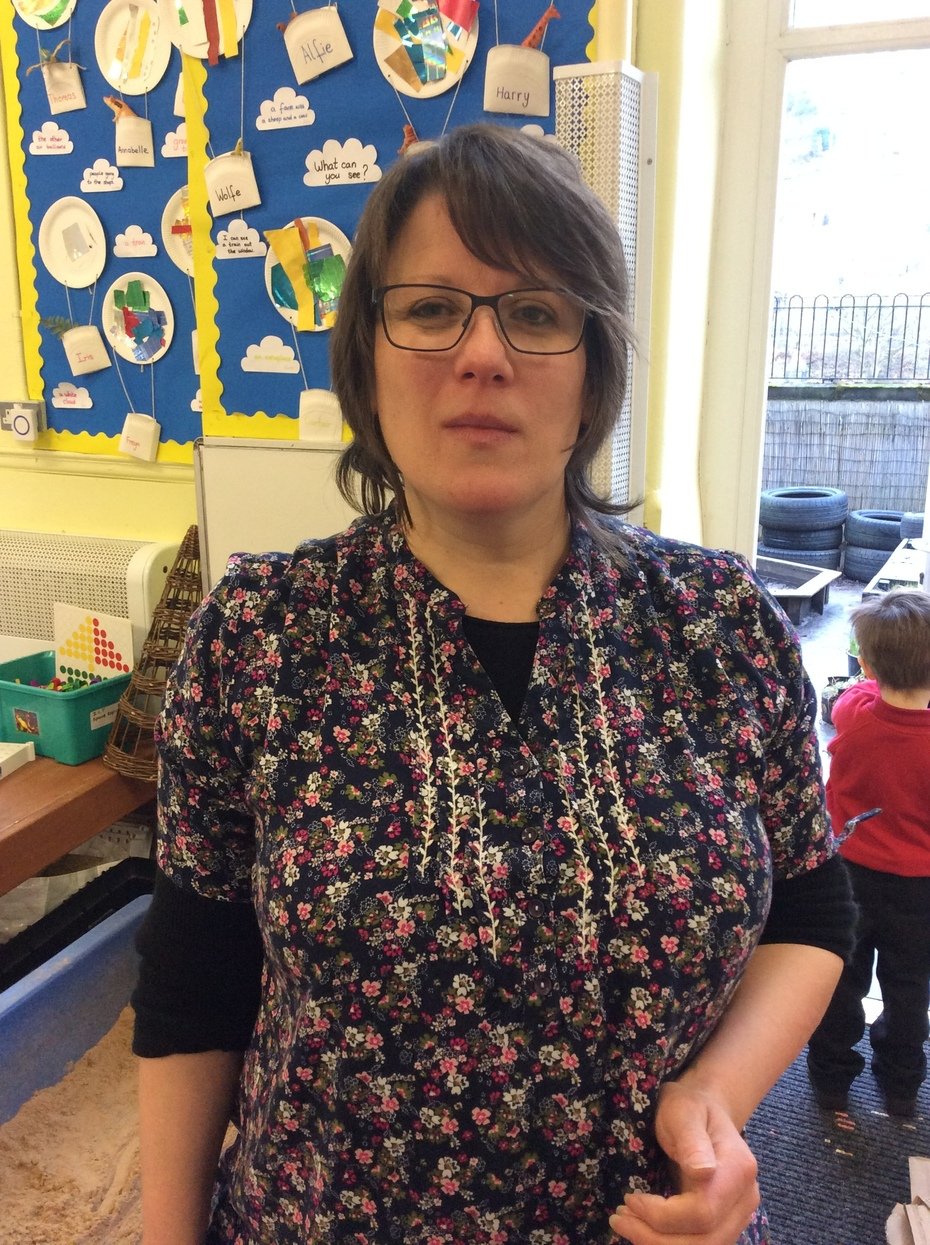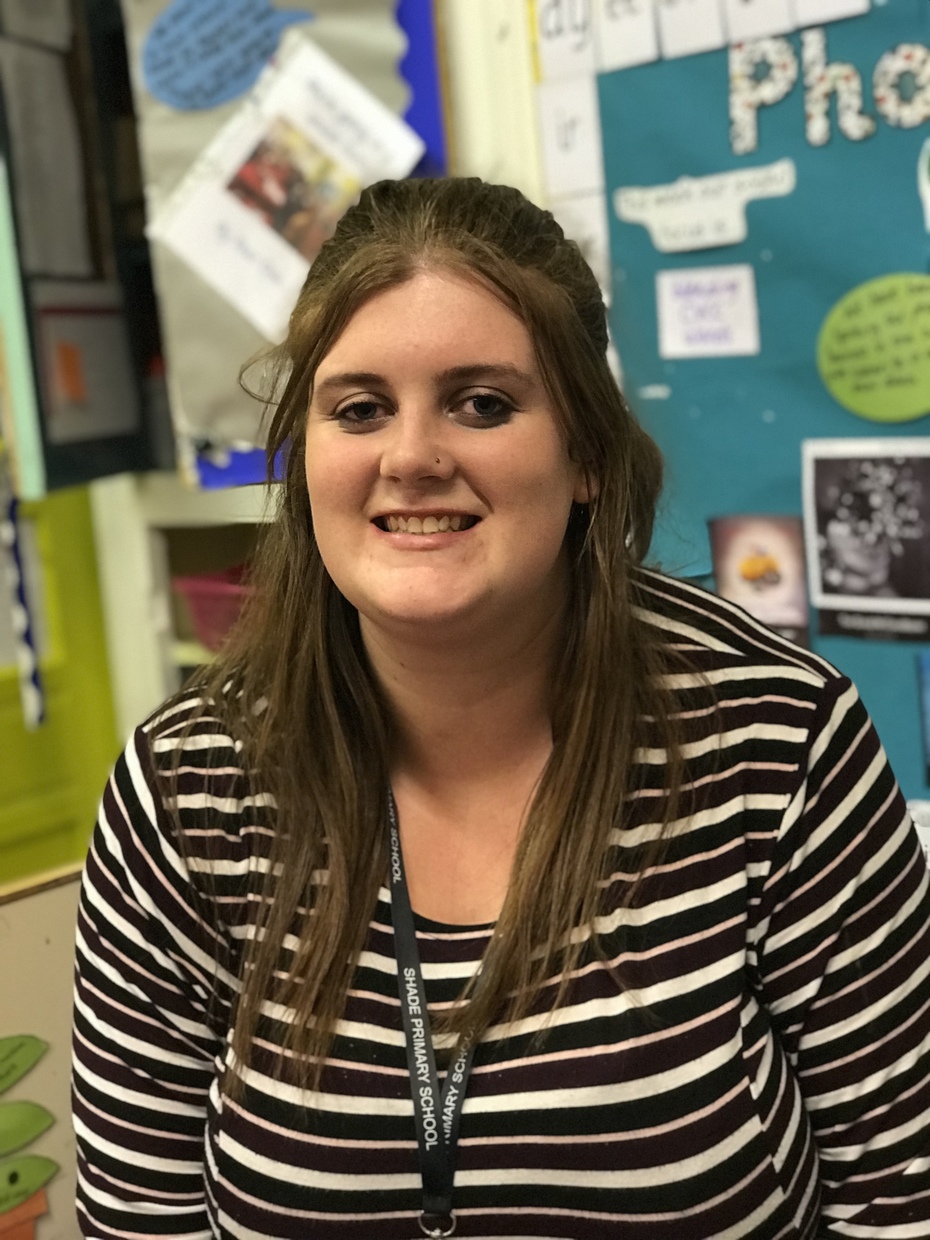 Hannah-Louise Heald Lisa Clayton Jess Walters
1:1 Support 1:1 Support 1:1 Support

Click here to read and use the links from the Welcome meeting and Transition meeting:
Nursery Summer Trip to Thornton Hall Farm!
Wow what a fantastic day at Thornton Hall Farm! We fed the lambs, stroked the Guinean pigs and chicks, collected eggs, said hello to all the animals on the farm, had a fantastic time on the playground, the giant slide and bouncy pillows! All finished off with ice-cream! Thank you Farmer Donna!
Nursery Sports Day!
Summer Term
We started of our Summer Term being superheroes! Together we have read all about Supertato and the evil pea, made our own gadets in the craft area, counted how many little people we could save from the slime and made super smoothies to help us get super strong! Then with all the sunshine we have been out and about minibeast hunting, playing on the 'seaside', discovering the animals of the oceans and sailing the seven seas as pirates! We have also introduced two new areas to our outside provision! Children have loved our new gardening area and been busy planting with the money you have raised from the 'Guess the Eggs' competition. Big thanks to FOSPTA for doubling the amount for us! We have also introduced our new builders' construction site to our outdoor sand provision, which the children have loved dressing up in hard hats and high viz, using the cement mixture and building walls with the bricks.
Easter!
Easter in Nursery
We started off learning all about different farm animals and they're young. We counted out marshmallows to bake fluffy sheep cupcakes, made our very own cow and had a go at milking it and had our very own little lamb visitor! We loved playing with Lucky the lamb! Thanks to Miss Hirst who brought him in to visit! Then as we learnt about hens and chicks, we eggs-perimented with eggs left in vinegar (it made them bouncy!) making all sorts of predictions and observations! Safe to say they're not able to be bounced too hard (splat)! To finish off the week we had news that the Easter Bunny had been in our playground! We went to look and ended up with an Easter egg hunt!
Have a fabulous holiday everyone and looking forward to all the fun the Summer Term will bring!
Dinosaurs
We've had so much fun playing with dinosaurs! From finding bones in the sand, saving them from the gooey swamp, counting huge dinosaur footprints, making them from 2D shapes and pasta dinosaur skeletons too! We also made our very own fossil biscuits! Mm, delicious! As well as all that we love any excuse to make a big volcano and make it explode! We've had some super discussions about what might happen, "It might go boom/bang/explode/fire/smelly/fizzy/get gooier/go on the floor/ruin everything!" Just look at some of those faces! What great fun!
World Book Day
World Book Day! Thank you to all the parents and year 5 boys and girls who came to read with us in Nursery! Thanks also to our special secret reader Mrs Fogg! All the children have really enjoyed sharing their favourite books and potatoes dressed up as their favourite characters!
The Three Billy Goats and The Three Little Pigs
We've been reading some traditional tales, starting with the Three Billy Goats Gruff.
"Who's that trip trapping over my bridge?" We've been making bridges for the three billy goats gruff!
Oh no! The troll is hungry! What can we make him to eat? Mud pie it is! With mud (chocolate), stones (biscuits), slugs (marshmellows) and topped with grass (mint icing). Mm, delicious!
Then we read the Three Little Pigs.
Chinese New Year
Happy Chinese New Year! We've been having such a fun week making lanterns, paperchain dancing dragons, trying noodles and having a go at writing our name in Chinese (and making up our own)! We also baked our very own fortune cookies! What fortune does your cookie hold?
January in Shade Nursery
It's snowing! What fun we've had in Nursery this January with our winter theme. Not only have we been playing in the snow and exploring the ice, but we've also made penguin and snowflake pictures, built igloos out of sugar cubes and made paper mache icicles which we then strung up and did some shadow drawings of too! We've also done some paintings of ice (exploring frozen thistles and holly and using watercolour paints) and paintings with ice (frozen paint is so much fun)! We've done lots of winter themed baking, from chocolate snowballs, to melted snowman biscuits and banana snowmen on skewers! To top it all off we have of course been singing and dancing 'Let it go!' with Elsa!
This term we have introduced Bertie and Bettie the bedtime bears who have been a big hit! Bertie and Bettie have really enjoyed listening to all your bedtime stories and we've loved sharing them in circle times at school! What story will you read for bedtime tonight?
November and December
We started off this half term with a bang, a fizz and a pop with our sparkling fireworks week! Then we joined the whole school book week looking at the Footpath Flowers picture book. Not only did we make our own footprints and beautiful flowers but we also brought in our own pictures of our journeys and flowers we had found along the way to share during our circle times. We then kicked off the Christmas countdown with the Gingerbread man, baking, crafting and science investigations, e.g. Can you make the Gingerbread man a boat to carry him safely across the river? Soon to follow was our spectacular Christmas performance, our delicious Christmas dinner and our super fun Christmas party! We even got to see Father Christmas! We hope you all have the most wonderful Christmas and we look forward to seeing you in the New Year when we will be starting our number and sound of the week and our topic of Winter. See you after Christmas!
Getting spooky at Halloween...
Shade Nursery got spooky for Halloween! We had so much Halloween fun from carving pumpkins, apple bobbing and witch's hat ring toss to playing in slime, making potions and ghost bowling! We've also found a lot of words that rhyme with 'bat'. What can you think of that rhymes with bat?
Teddies and Trains!
We finished our first half term with a trip to the Worth Valley Railway Station, combing our vehicles and bears topics. We took part in the Teddy Bears to the Rescue story and activities such as playing teddy bear hide and seek, making name labels for our teddy bears and making our own furry hairy bears! We explored the hands on museum, pretended to drive the trains, tested out first class and got a peek inside the ticket office. Not to mention having our very own teddy bears picnic and riding on a steam train too! Woo woo! We all learnt so much and had so much fun! Thank you to everyone at the Rail Story, Keithley and Worth Valley Railway!
Bears, bears and more bears!
This Autumn term, we've been looking at bears! We've learnt all about different bears, explored the feel of oats, porridge and honey, made and tested out our own bowls for real Goldilocks porridge and been on our very own bear hunt! We can't go over it, we can't go under it, oh no, we'll have to go through it! We also had a go at making caves from biscuits and melted chocolate for the gummy bears to sleep in. It was a tad tricky and not to mention a little sticky but it tasted delicious after! We've found a lot of words that rhyme with 'bear'. What can you think of that rhymes with bear?
People Who Help Us
After looking at transport and different emergency vehicles we learnt about all sorts of people who help us; from Firefighters, Doctors and Dentists to Bus Drivers, Lollypop People and Police! We even investigated who pushed Humpty Dumpty off the wall! We hunted for clues, did some mark making for police notes, dusted for prints and had a go at making their own finger prints on a ten frame (after we had counted all our ten fingers, putting one finger print in each space). We kept coming back to the same question... who did it? "It was the Big Bad Wolf!" said Ava, spotting the wolf puppet in the book corner. "Why did he do it?" asked Thomas. Bill, "He's bad and strong and tough!" The Big Bad Wolf was handcuffed and went to jail. Hurray!
September fun!
What a fantastic first start to the beginning of school and our first topic of vehicles! We've settled back into school life by investigating different ways of using the water toys, making delicious creations in the mud kitchen and digging up treasure in the sand (and burying it again for our friends). We've also been busy baking traffic light biscuits, helping each other make bridges from pasta and playdough, painting with our feet to turn into pictures of tractors and sending some animals on hot air balloon rides!
Nursery Class Leaflet
See below to view a copy of our EYFS leaflet:
30 Hours Funding
Are you eligible to 30 hours funding for Nursery? Visit www.childcare-support.tax.service.gov.uk to find out.
Letter Sounds
To hear the sounds of the letters click here: http://www.focusonphonics.co.uk/acatalog/Sounds.html
Tapestry
See below to view a copy of our Tapestry letter, with information about your child's online learning journey.
Please have a go at adding your own observations from home or out of school experiences. We observe and record children's progress in order to plan a responsive and appropriate curriculum which will meet the needs and interests of each individual child along their continuing learning journeys. By working together we can obtain a holistic view, a rounded true picture of your child. Your contribution is valuable!
"Parents are children's first and most enduring educators. When parents and practitioners work together in early years settings, the results have a positive impact on children's development and learning." The Early Years Foundation Stage: Setting the standards for learning, development and care for children form birth to five (published 2007 by Department for Children Schools and Families )