Year 5
Welcome to Year 5's Class Page
Y5 long term curriculum 2017-18.docx
This week we had an excellent visit to the Bradford Industrial Museum, where we worked in a Victorian classroom and the Mill Gallery.
The children enjoyed the day and all looked fantastic in their Victorian clothes and so did the staff.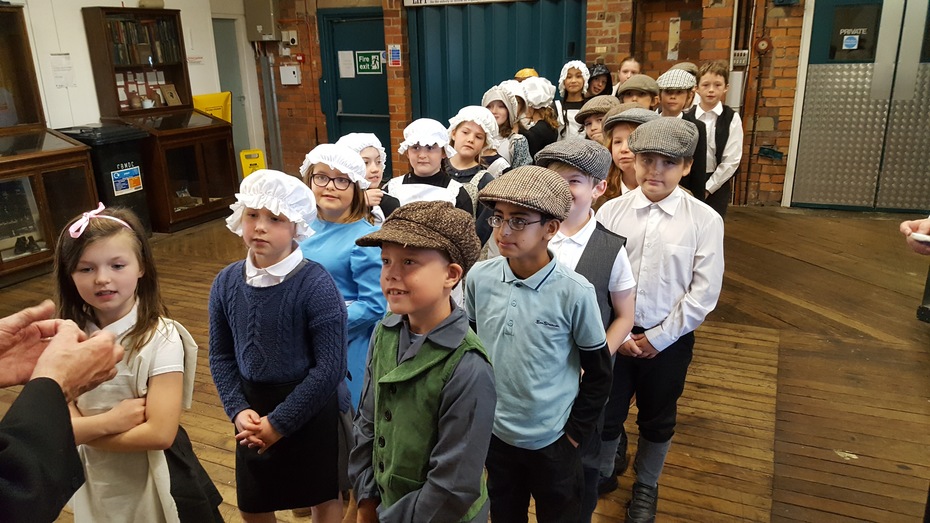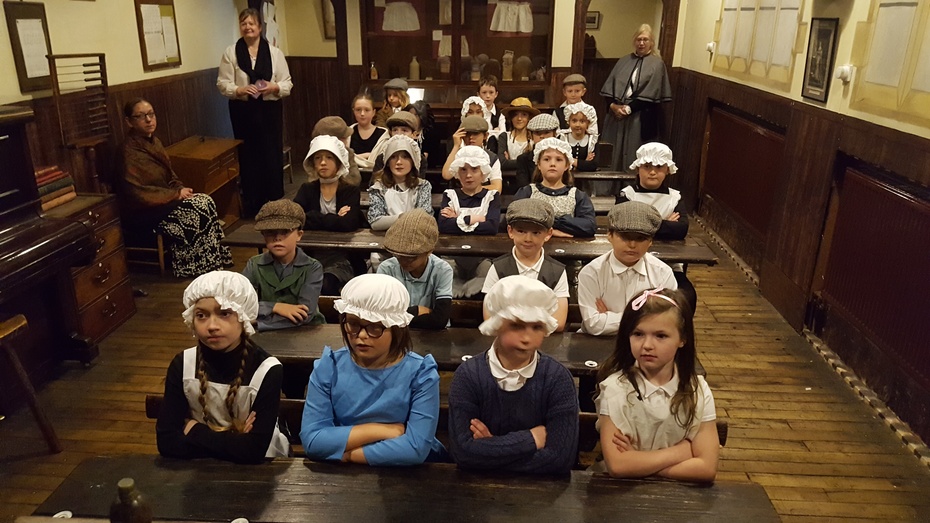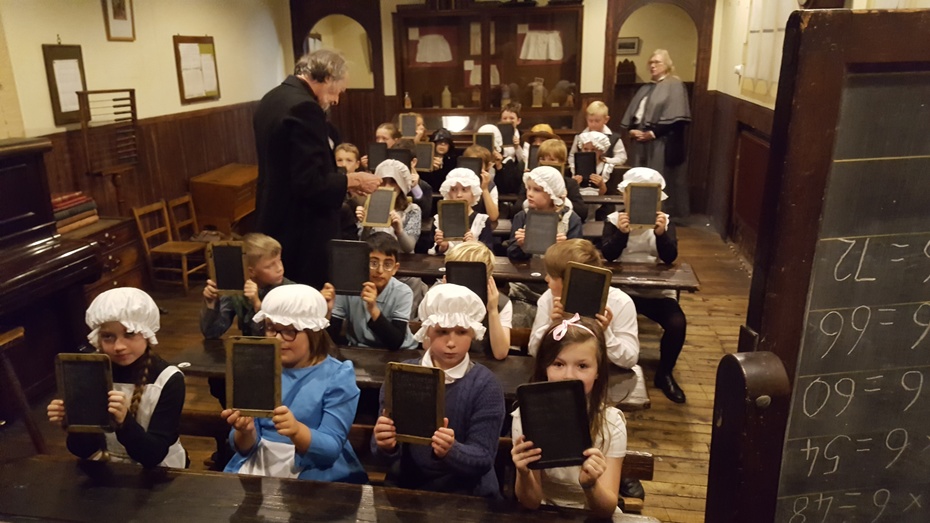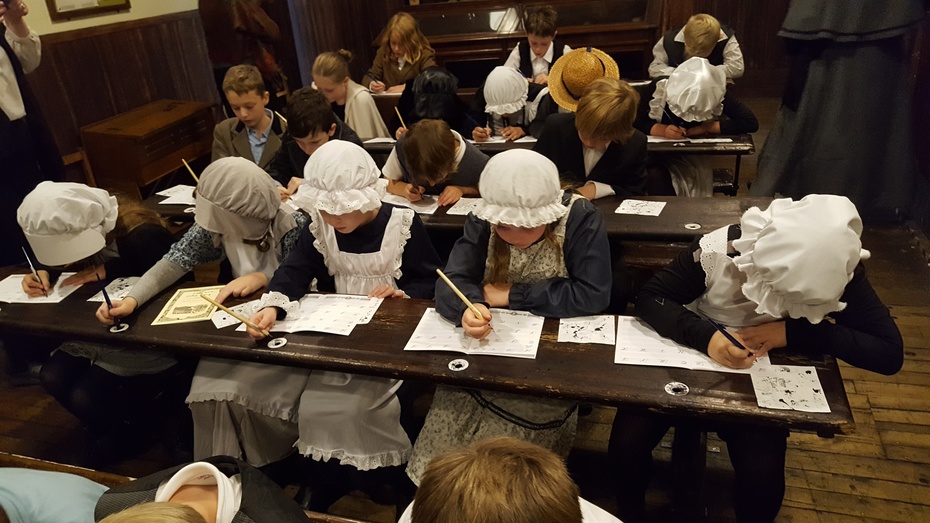 In the first photograph the children were lining up outside the classroom so they could be inspected by Mrs Clarkson, who was looking for clean hands, clothes and shoes.
Inside the classroom the children could only speak if they were spoken to and had to sit up very straight with their arms folded. They did their work on slate boards and in exercise books using pen and ink from the pots in front of their desk.
Luckily everyone did a fantastic job and nobody had to stand in the corner with the dunce hat on, or got hit with the cane.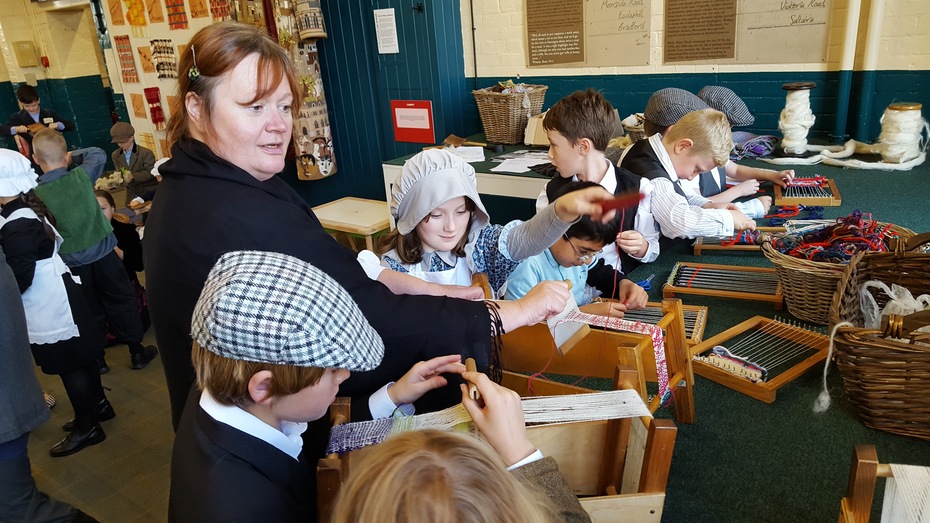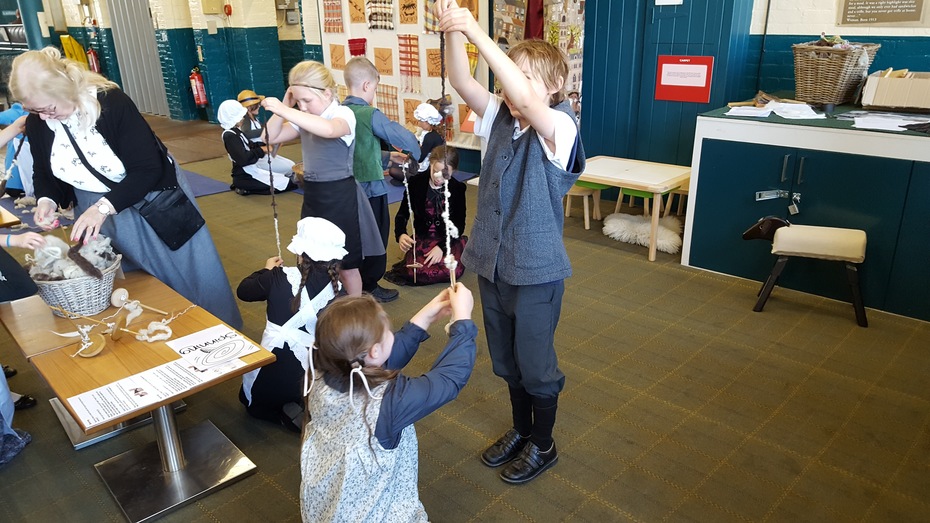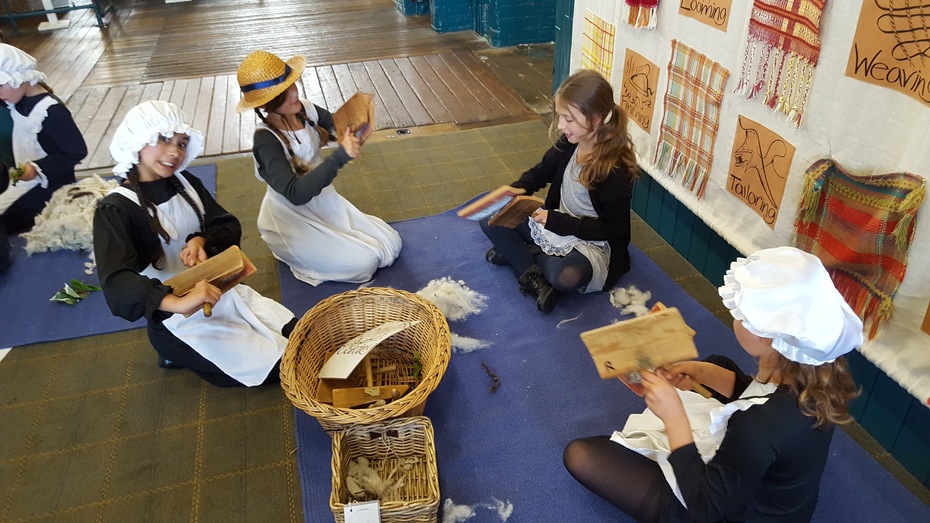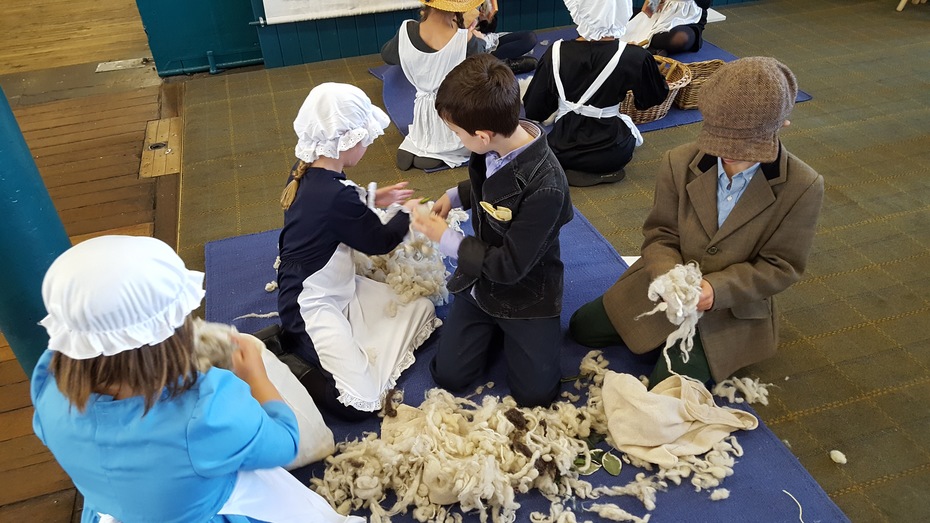 In the afternoon we learnt all about the weaving mill and were shown how to sort wool which is shown in the picture above. In the picture next to that, the children are carding the wool and this is where you comb out all the knots and get long thin strands to work with. In the top two photographs the children are learning to weave and spin the wool. Later on some of the large machines were turned on and it was very noisy, but not as noisy has it would have been when the factory was full of machines.
Overall we had a great day and learnt a lot.
We are no working in small groups to organise our charity event, which is the Rotary Christmas Shoebox Appeal. Keep an eye out around school for posters and for letter coming home telling you more about the charity.
The more shoeboxes we can the more people we can make happy on Christmas Day!