Year 5 Staff
Welcome to Year 5's Class Page
Please enjoy our Festive tunes recorded in our music lessons with Mr Simpson.
silent night shade 2017 year 5.MP3
whilst shepherds year 5 shade.MP3
Y5 long term curriculum 2017-18.
In June we were very proud of our Greek Urns, they looked fantastic.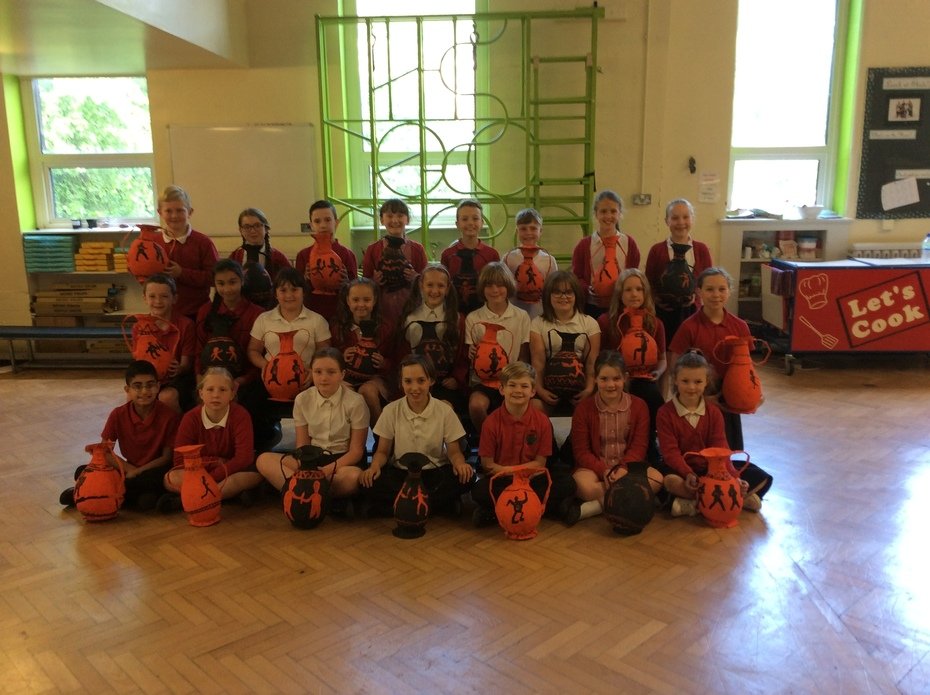 By the way what's a Greek urn?
It depends on what job they do!!
May has been very busy for Year 5.
RE day was interesting and we looked at Enlightenment and what it meant to Buddhists. To find true enlightenment Buddhists have to learn to meditate and we tried it and were very good at it. We also created an image of Buddha, sat meditating.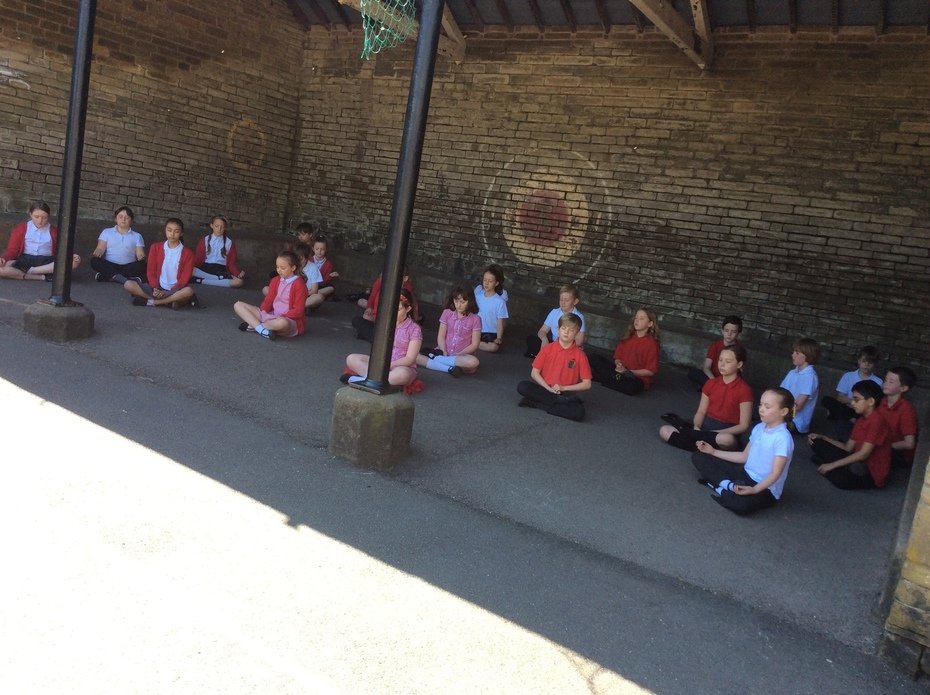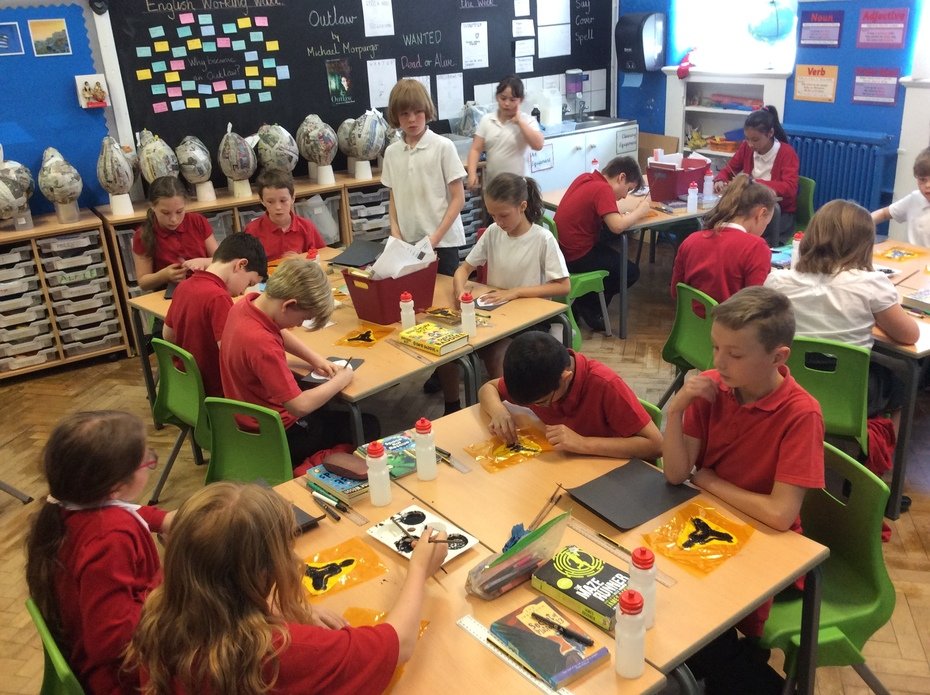 Look how calm we all look. We are finding Enlightenment. Here we are making our images of Buddha.
We carried out different investigations which we sent off so they could go up into space by balloon. The reason being humans are thinking of living on Mars and we needed to find out if everyday objects or items would still work as well in space. We sent off several investigations in Kinder Surprise Eggs. We sent up a watch, a battery, a light bulb, a magnet and an electric motor. Before sending them off we checked they worked ok and we checked the strength of some of the objects. Once they have been in space and come back down again they will be sent back to us and we will then check them against our earlier results and compare them to see if any thing has changed or not.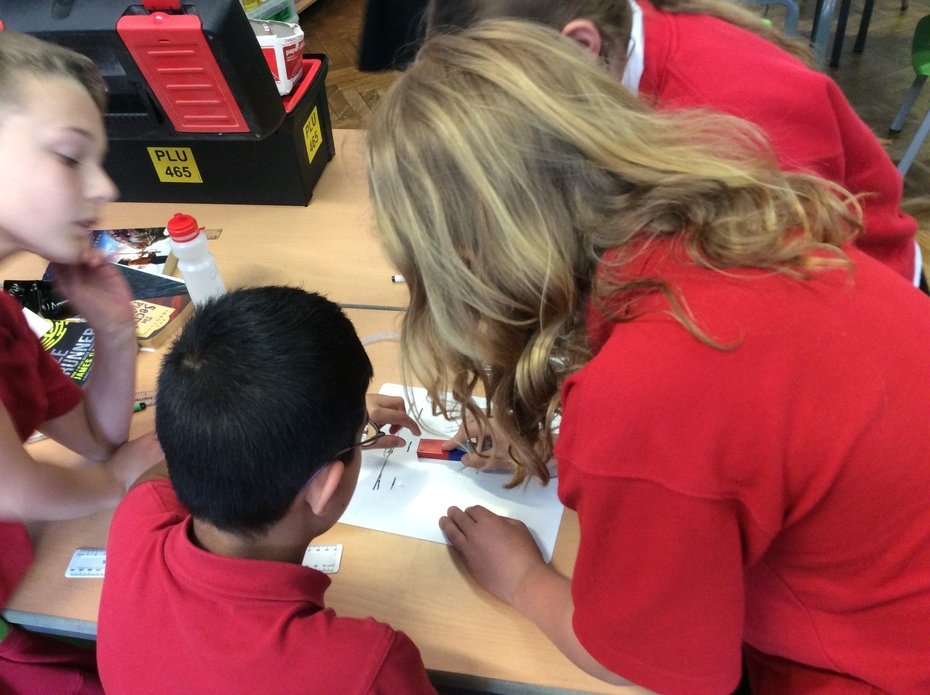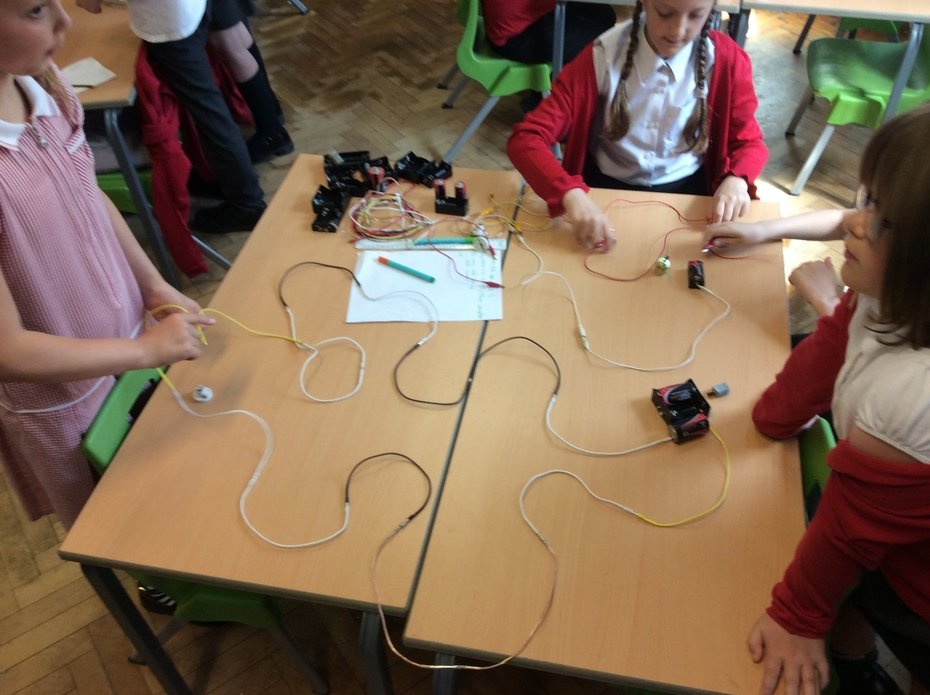 Checking the strength of a magnet. Checking to see if the light bulb worked ok.
Greek cooking has gone down well the past few weeks and we have created some simple dishes, such as Tzatziki and Greek salads. All of which were very tasty and fresh.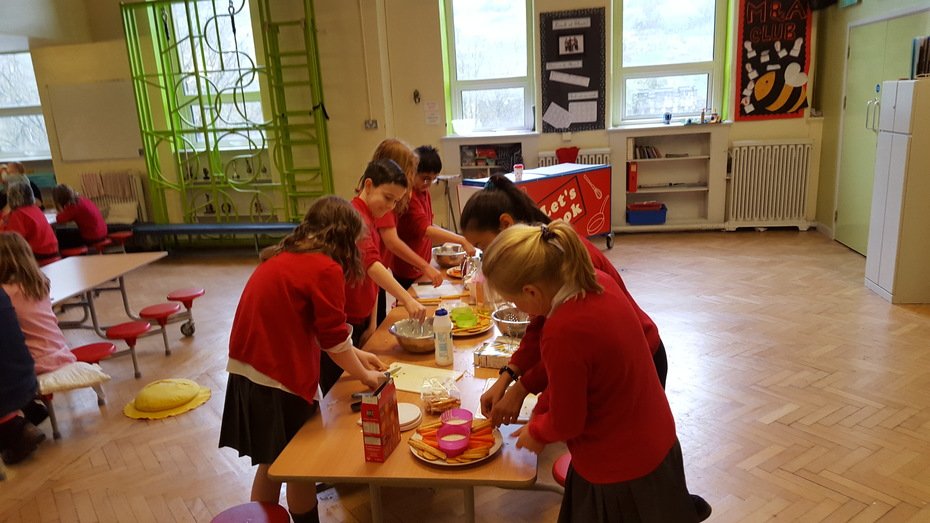 The children are cutting and preparing there own dishes.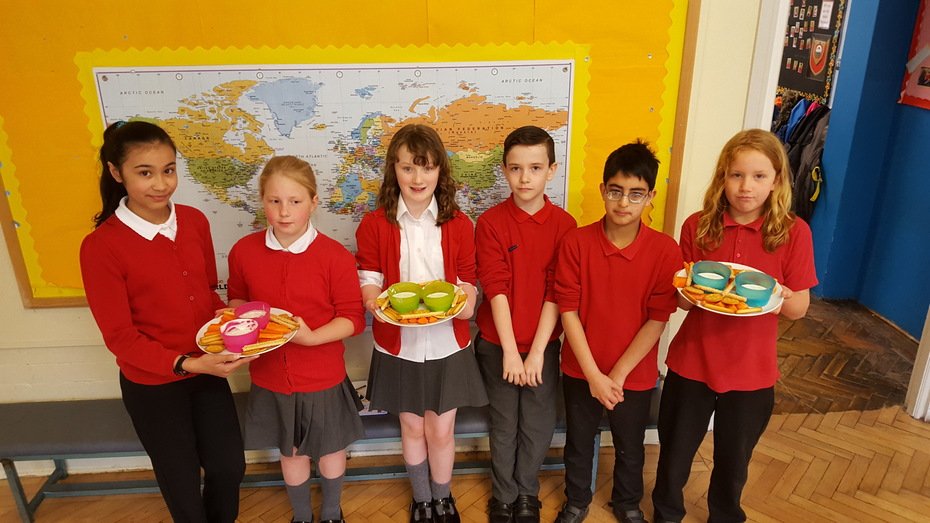 Each one tasted different, some had more garlic or lemon in them.
It is parents in school this week and the children and parents have enjoyed getting their hands dirty making a river system in a shoebox. First they needed to create their hills and valley using paper mache and once dry they have painted their model.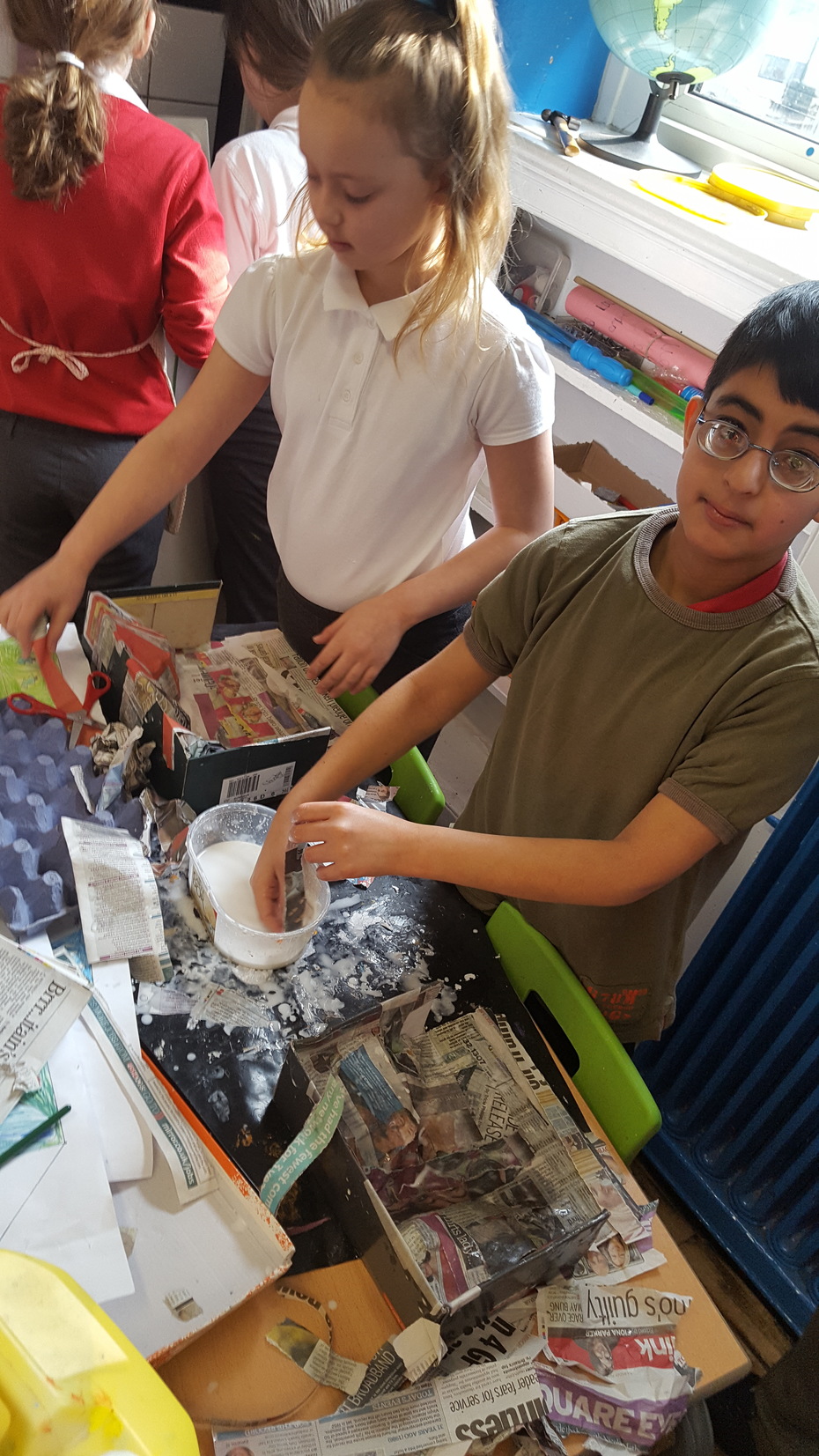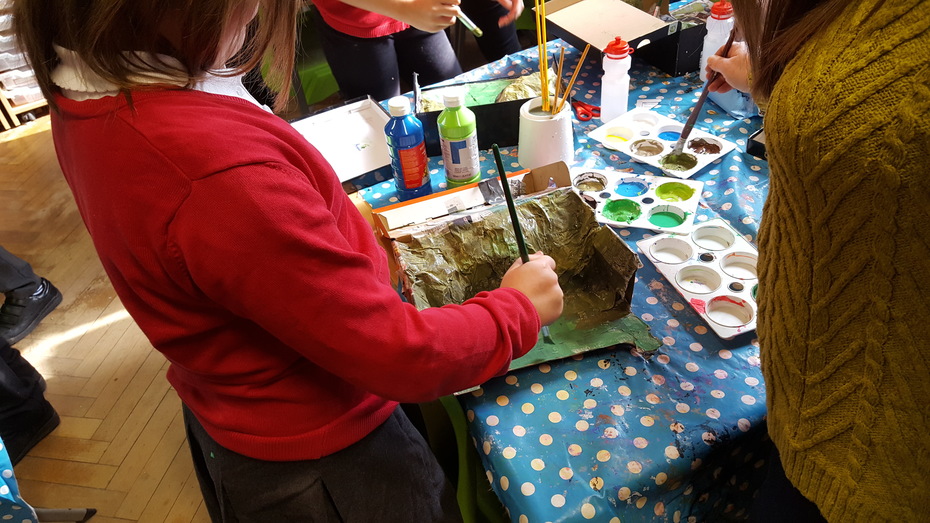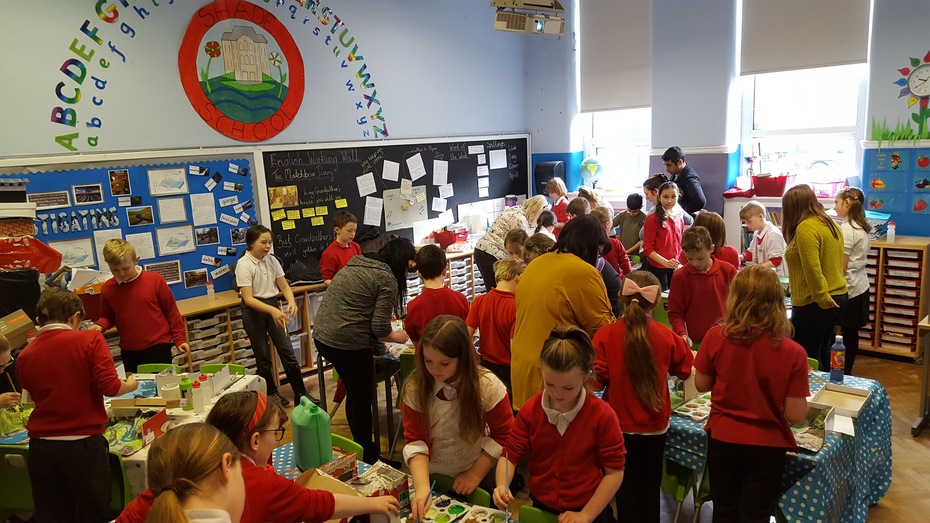 Labelling and extra bits will be added later.
As the story of Shackleton's Journey unfolds the more interesting and exciting it gets. We have thought of questions we want to find out and hopefully once we have read all the book our questions should be answered.
We have been thinking about the picture on the front cover of our new book in English to work out what it might be about.
Here are our ideas on the working wall.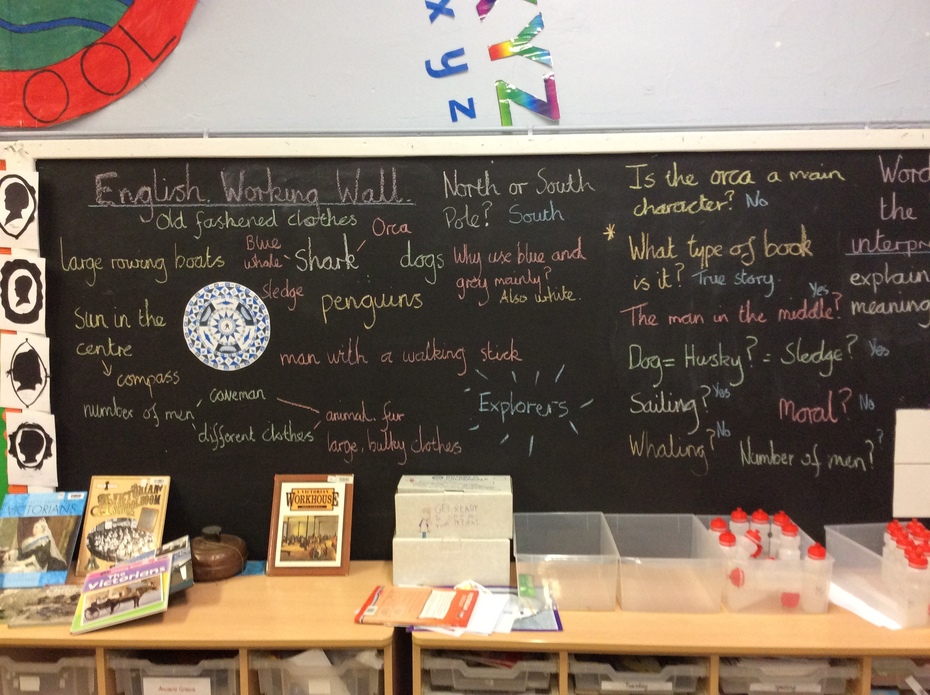 Carrying out Science investigations really gets you thinking about how the different forces around us can affect the way things behave.
We have learnt gravity will pull you down to Earth but air resistance will slow down your fall. We realised you need to have a large surface area to make the air resistance force larger. For example if you have a parachute which will spread out and catch more air the objects will fall a lot slower.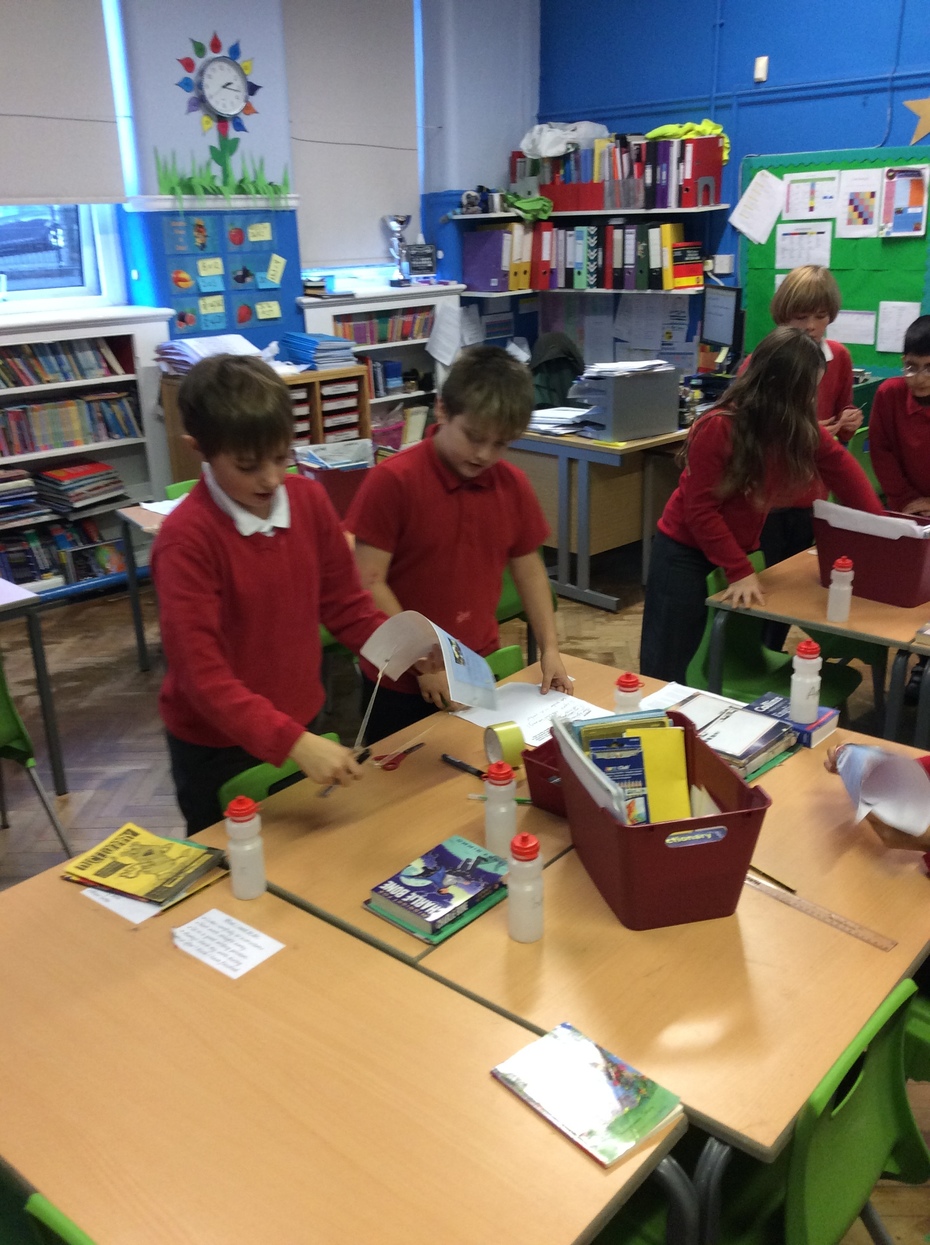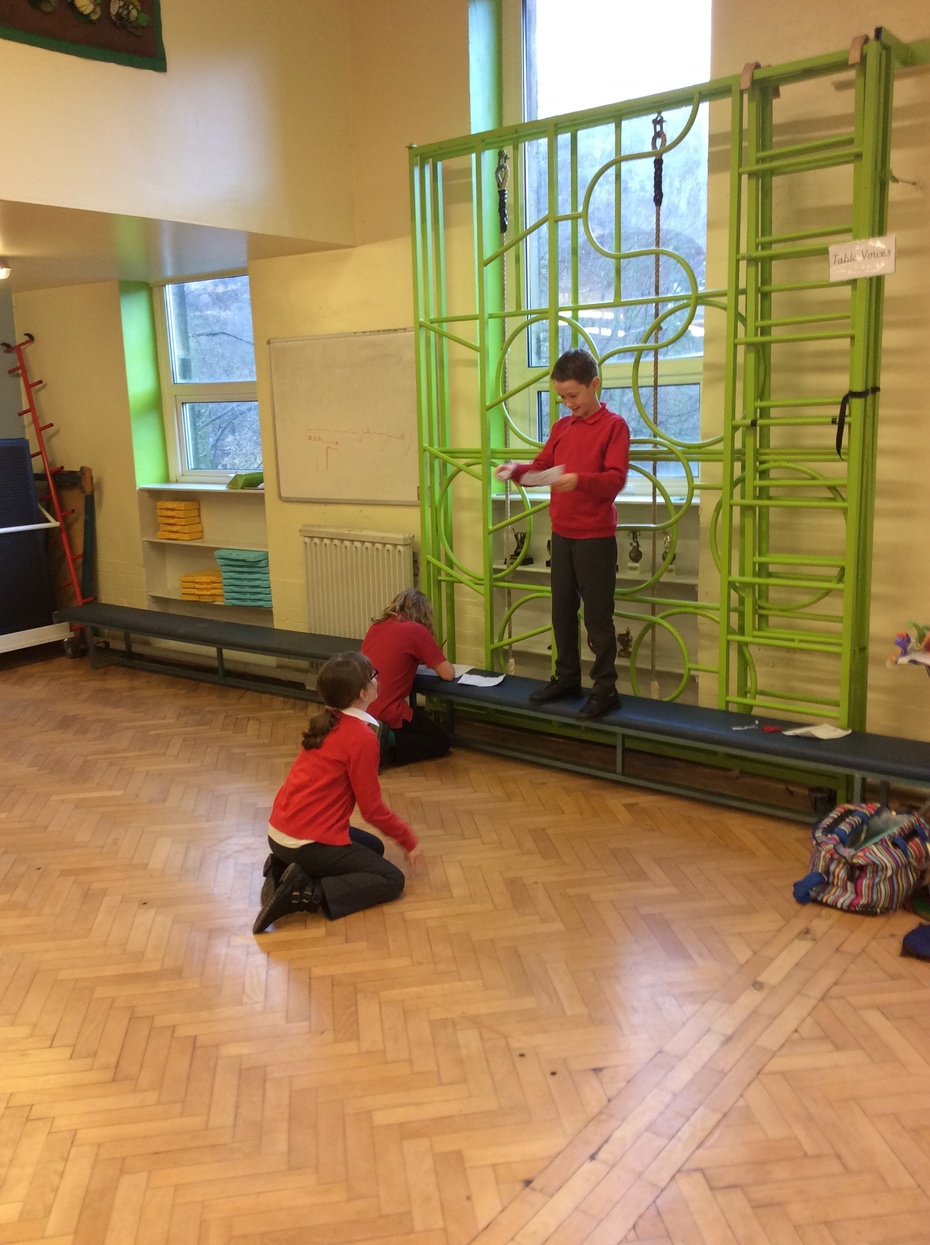 These children dropped a scrunched up piece of paper and a flat piece. They noticed the flat piece floated down whilst the scrunched up piece fell straight down.
Year 5 would like to thank everyone who brought in a shoebox. We collected over 30 boxes so hopefully we have made Christmas that bit more special for someone. Once again thank you.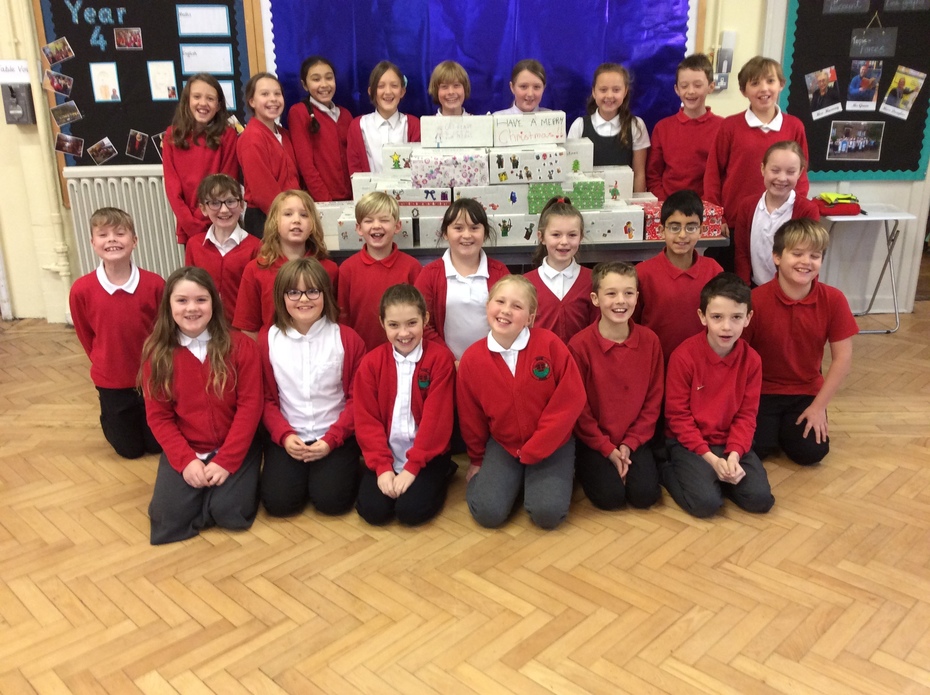 Though the weather was cold, wet and windy we had a great time planting trees on the hills above Walsden. We learnt the importance of trees for the environment and the ideas behind preventing flooding down in the valley bottom.
The team work throughout the morning was excellent and we manage to plant over 130 trees.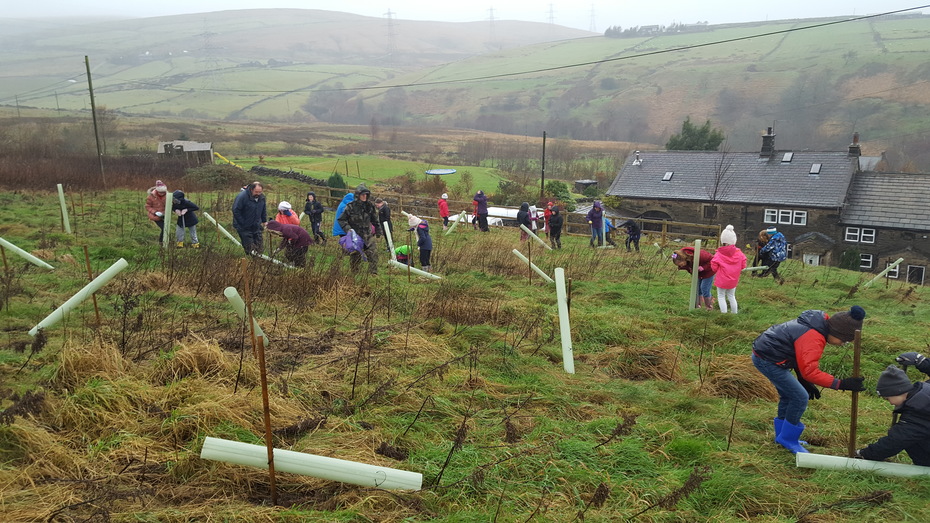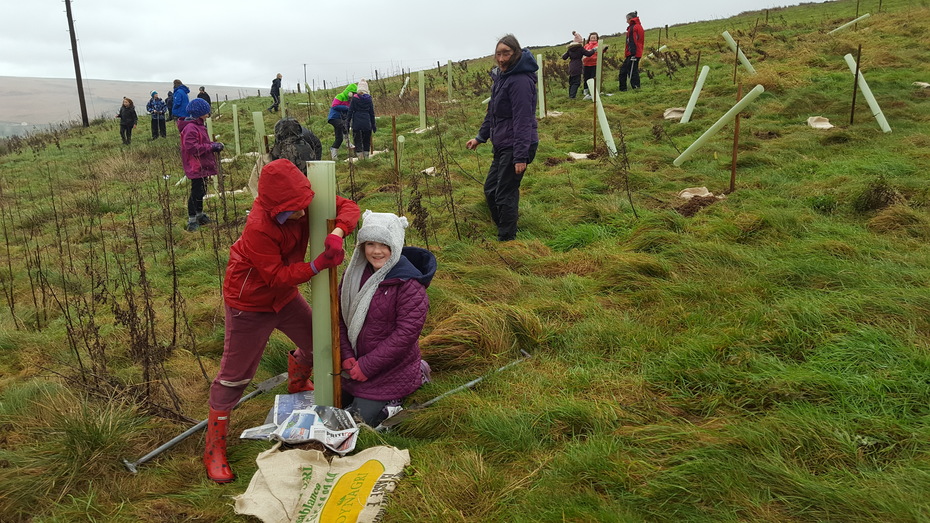 It wasn't easy making sure the hessian sack
sack stayed in place.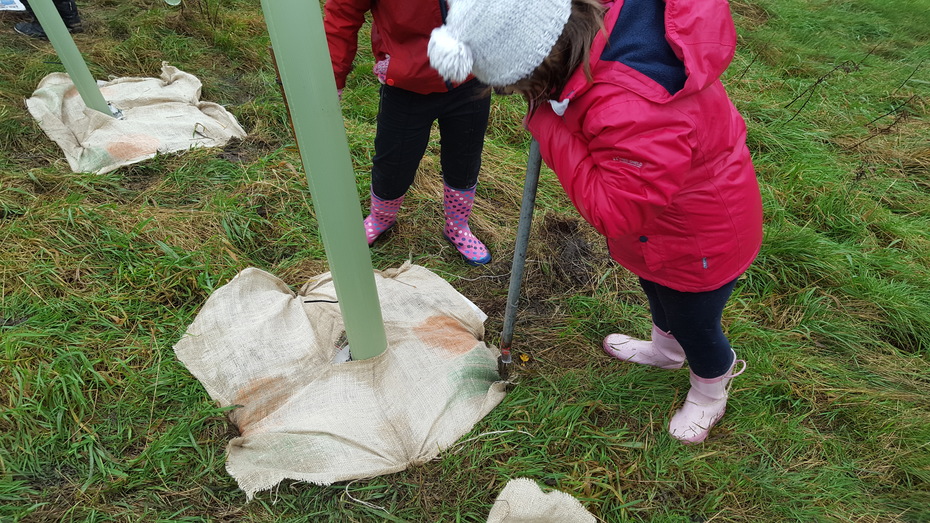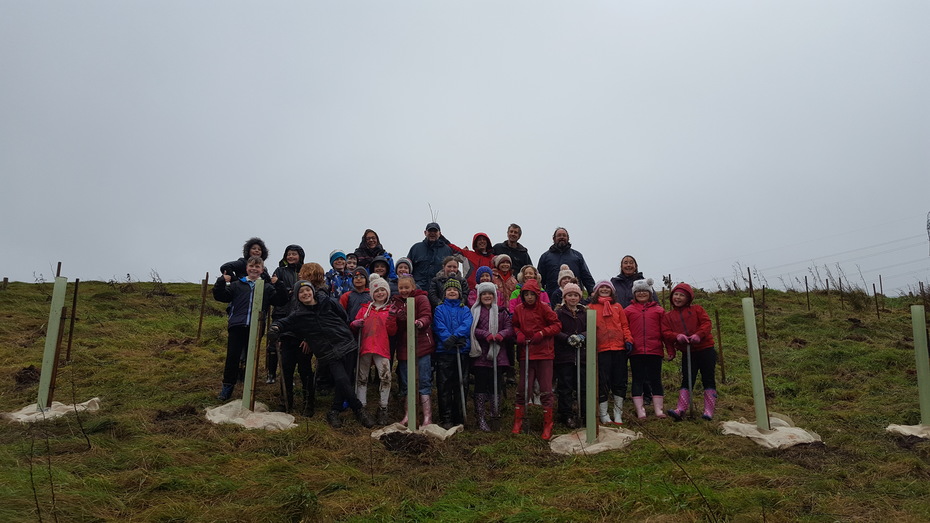 The cricket this year has been fun. We have learnt lots of skills and put them into practise playing different team games.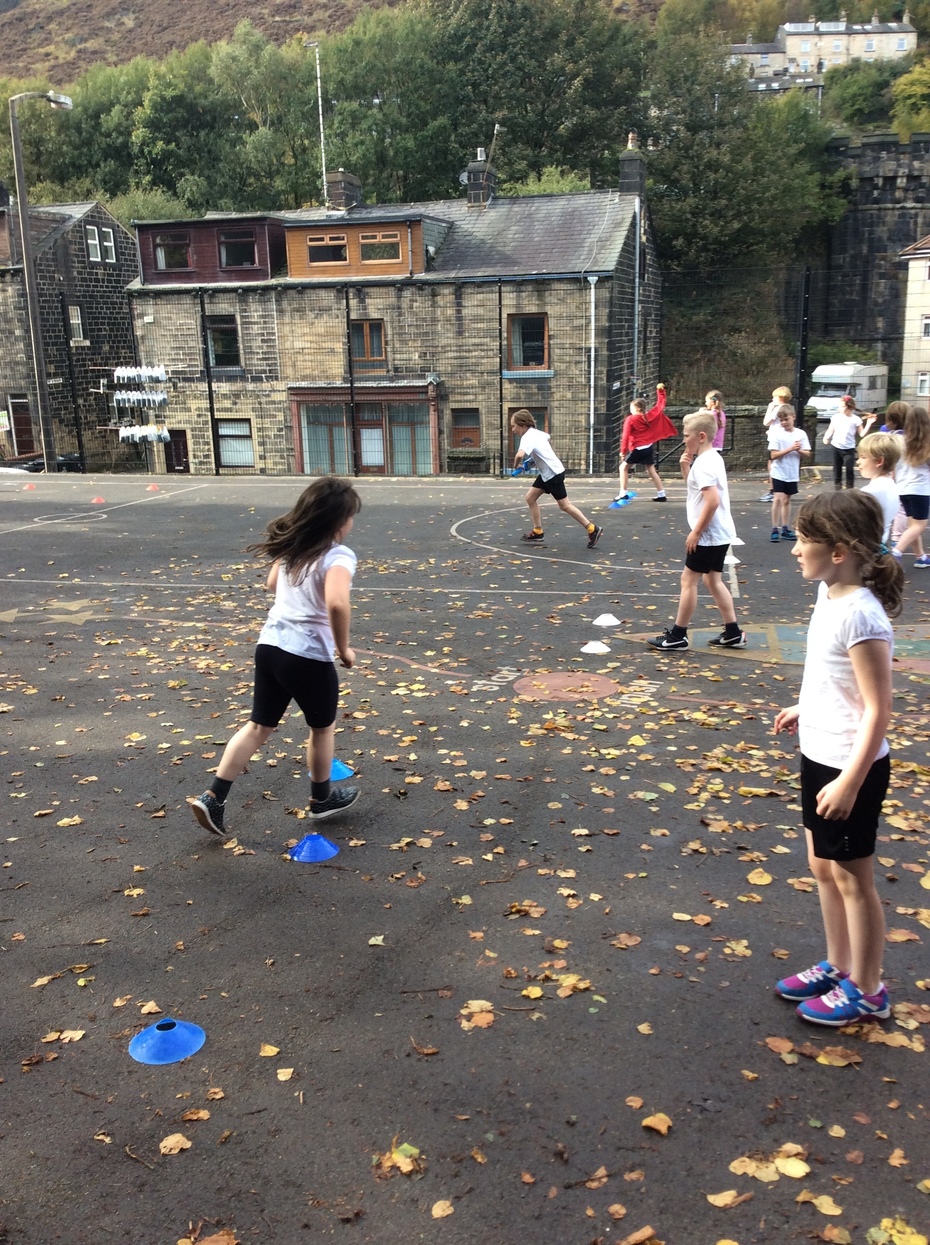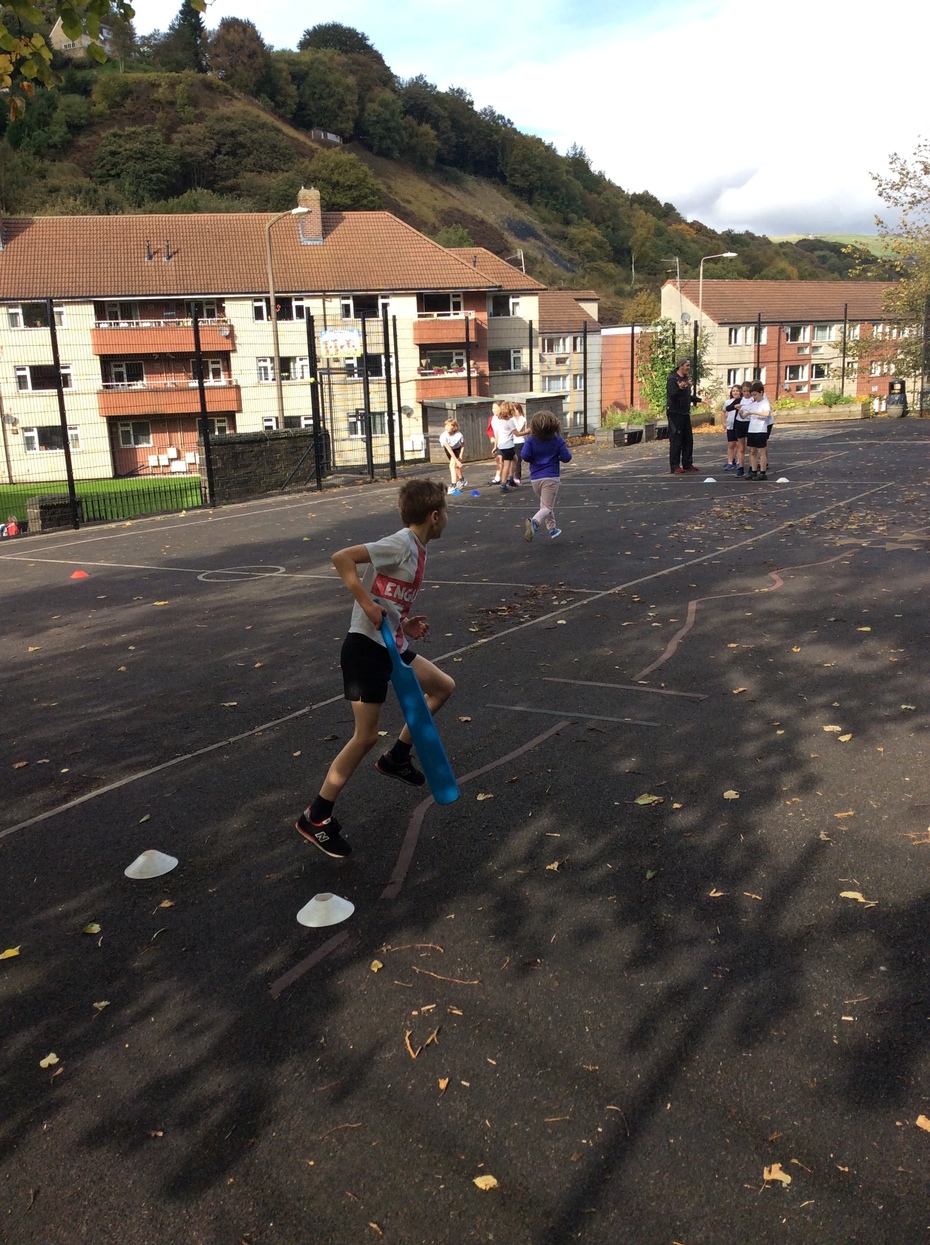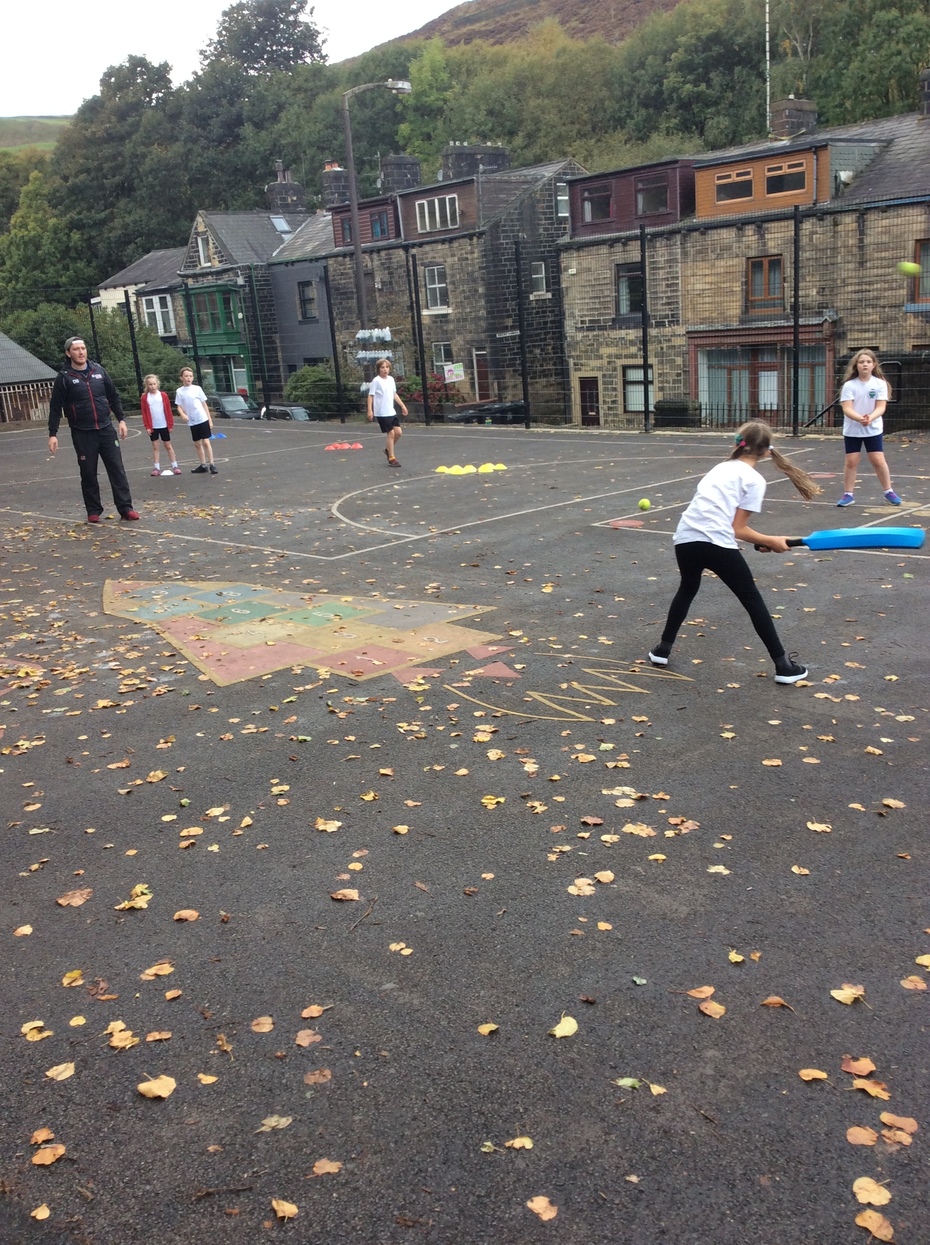 This week we had an excellent visit to the Bradford Industrial Museum, where we worked in a Victorian classroom and the Mill Gallery.
The children enjoyed the day and all looked fantastic in their Victorian clothes and so did the staff.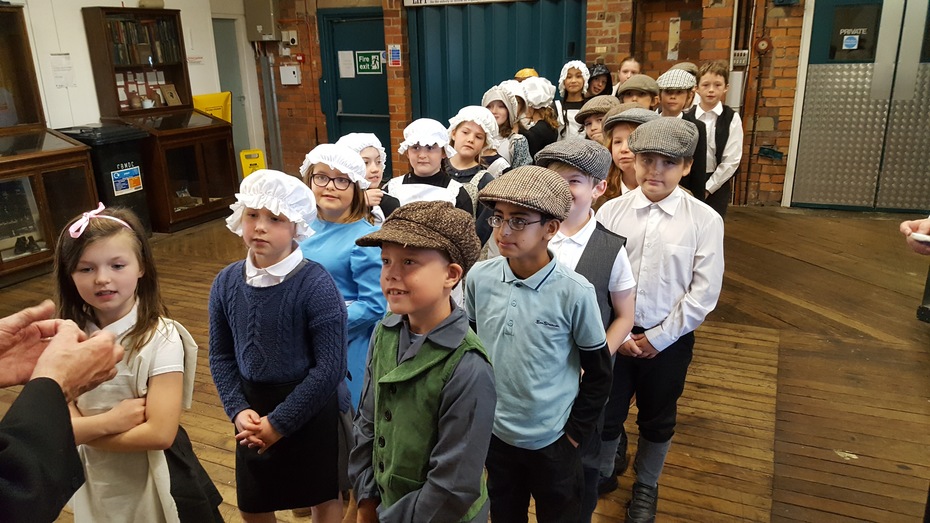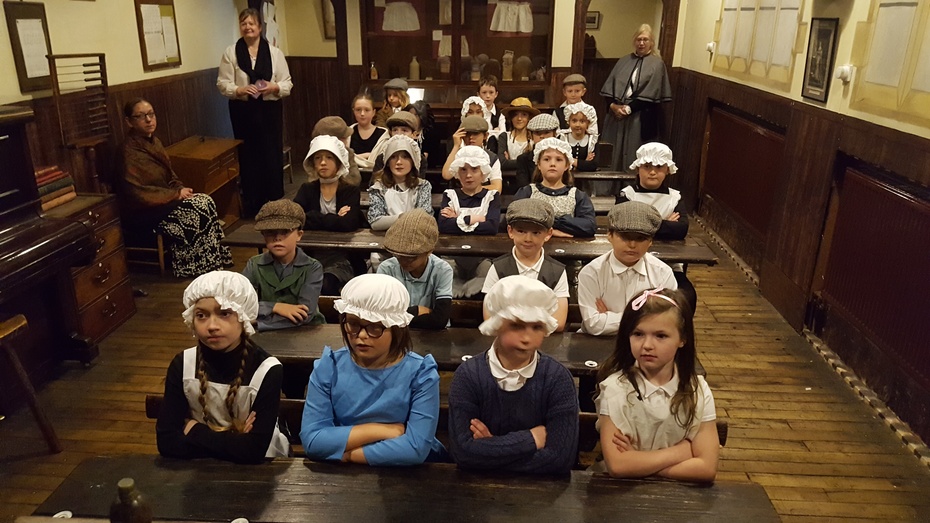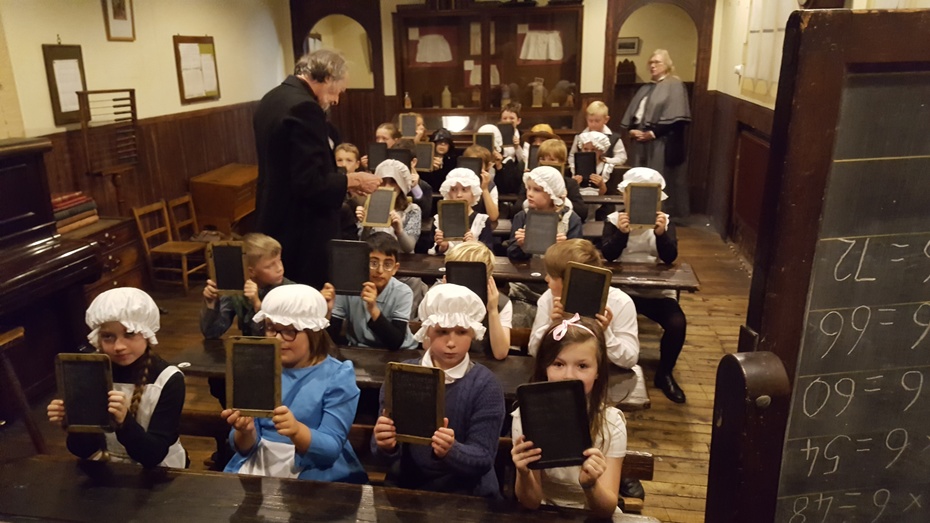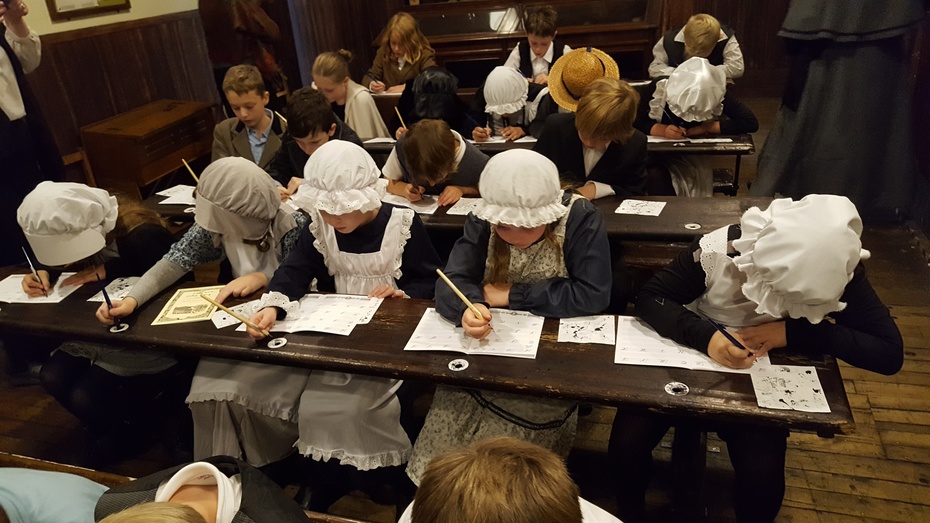 In the first photograph the children were lining up outside the classroom so they could be inspected by Mrs Clarkson, who was looking for clean hands, clothes and shoes.
Inside the classroom the children could only speak if they were spoken to and had to sit up very straight with their arms folded. They did their work on slate boards and in exercise books using pen and ink from the pots in front of their desk.
Luckily everyone did a fantastic job and nobody had to stand in the corner with the dunce hat on, or got hit with the cane.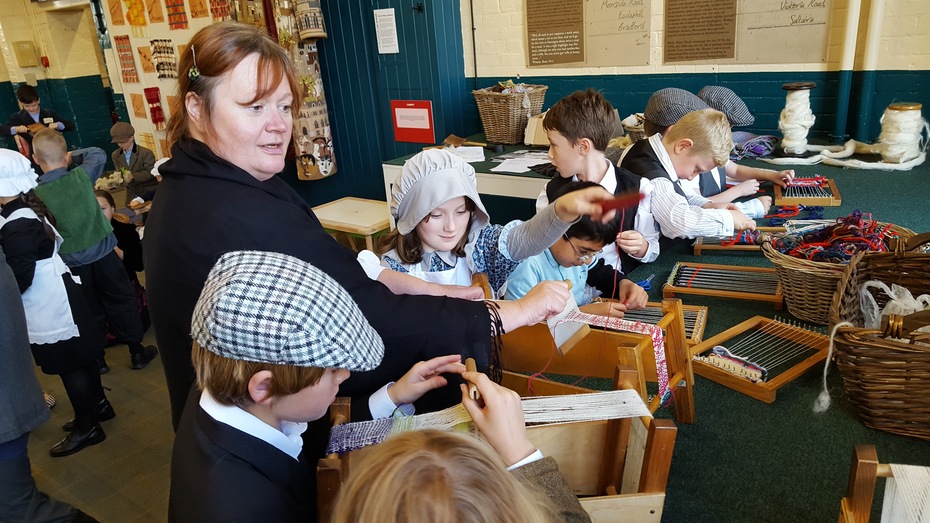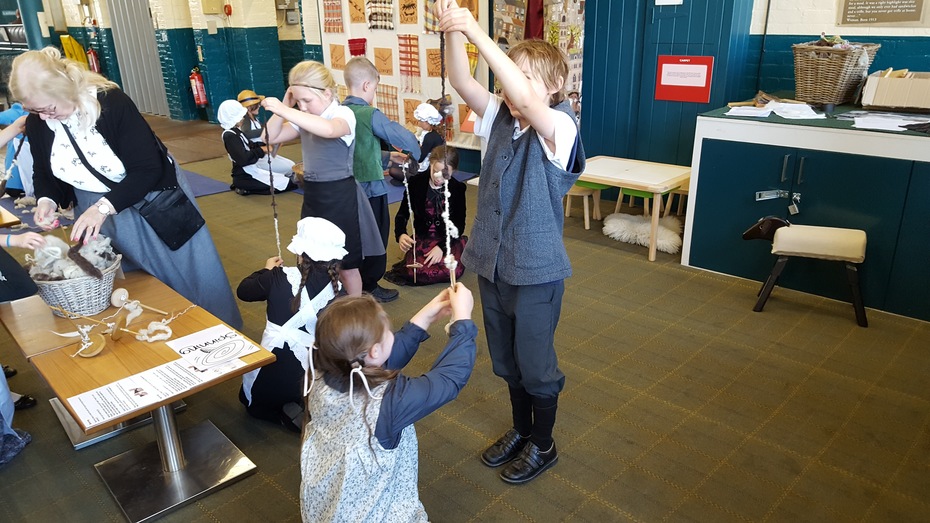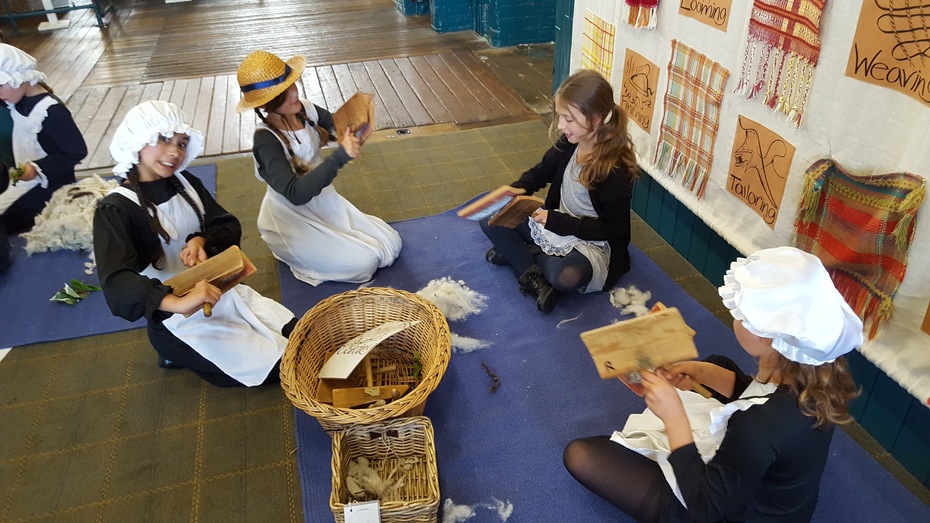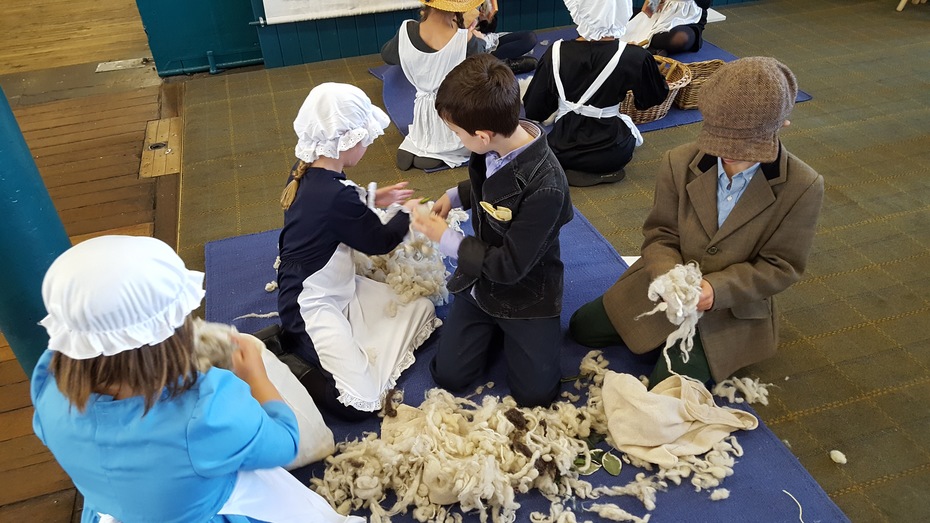 In the afternoon we learnt all about the weaving mill and were shown how to sort wool which is shown in the picture above. In the picture next to that, the children are carding the wool and this is where you comb out all the knots and get long thin strands to work with. In the top two photographs the children are learning to weave and spin the wool. Later on some of the large machines were turned on and it was very noisy, but not as noisy has it would have been when the factory was full of machines.
Overall we had a great day and learnt a lot.
We are no working in small groups to organise our charity event, which is the Rotary Christmas Shoebox Appeal. Keep an eye out around school for posters and for letter coming home telling you more about the charity.
The more shoeboxes we can the more people we can make happy on Christmas Day!