Year 5
Y5 long term curriculum 2016-17.docx
| | |
| --- | --- |
| Miss McCracken | Miss Douglas |
Welcome to Year 5's Class Page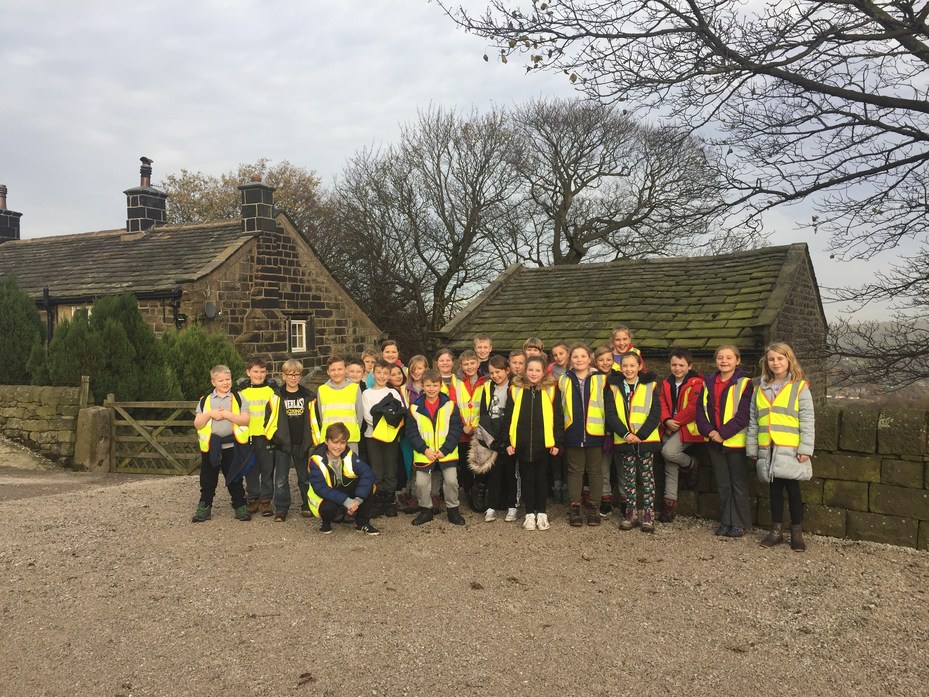 Angles!
This half-term, Year 5 are focusing on angles in Maths. We have begun by recognising the types of angles and are now having a go at measuring them-we'll keep you updated on our progress!
We have successfully identified the different types of angles and we are now measuring them.
Tuesday
Tuesday is a picture book written by David Wiesner about mysterious flying toads, who cause mayhem in a nearby town. We have investigated the mystery and created some toadily amazing writing-look out for it around school!
Year 5 Charity Day!
This year, Year 5 chose to support the local charity, BK'S Heroes. To raise as much money as possible we asked all of the school to come dressed as their favourite superhero (real-life or fictional). We also held a 'design your own superhero mask' and a 'guess the name' competition.
Altogether we raised an amazing... £485!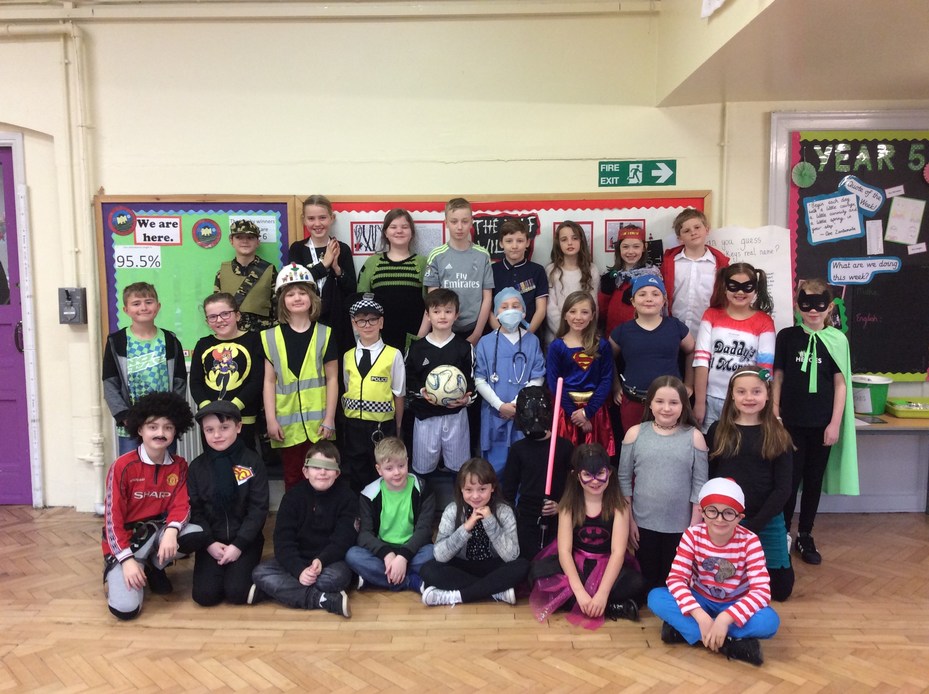 The Wolf Wilder
In English, we are currently reading The Wolf Wilder, Katherine Rundell, the tale of a young girl teaching wolves to be wild again. Yesterday we actually met our very own wolf!
Keep an eye out for our wild writing around school!
Mannequin Challenge!
You may have heard of the new internet craze: The Mannequin Challenge. Now here is Year 5's very own version showcasing our amazing Maths resources #handsonmaths
Prime Rhymes!
In Maths we have been learning all about multiples and factors. This week we have looked at prime numbers. To help us remember our primes from 1-20 we created raps in groups!
Fielden Walks
We have been looking at our local area as part of our Victorians topic and how children were treated near us. Miss Kelsall took us on two amazing walks; the first around Todmorden centre and the second up Bacup Road along to Dobroyd Castle.
Quarry Bank Mill
As part of our Victorians topic we visited Quarry Bank Mill in Manchester. We learnt so much about Victorian life in the mills and what it was really like to be an apprentice. Take a look at our pictures!
We have had a great start to the year!
In English we have been delving into the world of Roald Dahl, specifically Charlie and the Chocolate Factory (look out for our amazing writing displayed around school).
In Maths we have conquered place value! Below you can see us creating place value board games. We designed them in groups, made them using different resources and then played each other's.