Year 1 and 2 had a wonderful day in Blackpool and St Anne's.
We went to the Sealife Centre in the morning and learned about lifecycles. We were really impressed when Lulu the giant turtle swam right over our heads in the glass tunnel!!
My best bit was seeing the bioluminescent animals - Imogen
We then headed off to St Anne's and had our picnics on the prom. The sun shone and we went onto the beach. We dug holes, made sandcastles and ate our icecreams. A fantastic day was had by all!!
Spring!
We have had a very busy half term here in Year 2. We have been solving the mystery of two missing children called Hansel and Gretel. We discovered that they were in fact kept safe by a good witch and it was their step mother Belladonna who was the baddie!!
Mrs Clough has had her green fingers out and we have been planting a range of things including beans which are now growing tall in the yard. Mrs Williams from the gardening club also helped us plant some potatoes - Year 2 were the winners of the growing competition last year so we are hoping for more success this year.
January News
Happy New Year! Please check our Twitter feed for regular updates.
Year 2 had a fantastic day with the Better Living Team. We found out what foods we should be having regularly and what are treat foods. We loved our yoga session as you can see.
November and December News
Year 2 have had a very busy half term. We started by going to Bolling Hall Museum in Bradford to start our new topic of The Great Fire of London. We had a fantastic day finding out how the fire started and what houses and homes looked like in 1666. We made a collage which now has pride of place in our classroom.
We now have a Twitter page - follow us @shadeyear2
September and October News
Year 2 had a fantastic day at Thornton Hall Farm to start our topic on Food and Farming. We fed the calves and lambs, collected eggs and learned how to care for animals. Although it was rainy we had a fabulous day - "It was epic" said Imogen
Did you know Mrs Sutcliffe lives on a farm? She tried to get Mr Sutcliffe to come and visit - but he was busy with his cows.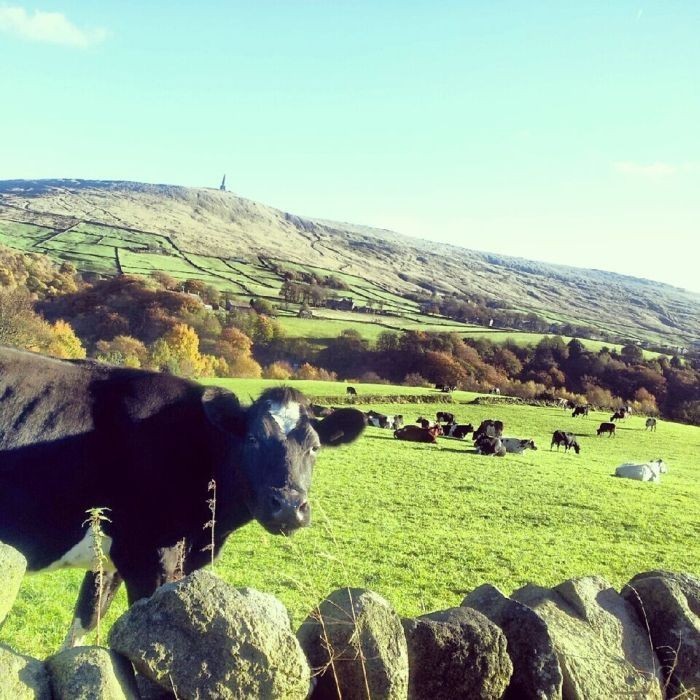 Mrs Sutcliffe taught us all about Mr Sutcliffe's dairy farm. He has 140 cows but he says he doesn't like sheep, so he doesn't have any. We learned about milking and what cows eat. We also tried some of the cheese made on the farm.
Mr Sutcliffe brought his tractor to school on his way to mow some grass. He let us sit in it and we soon found how to toot the horn!